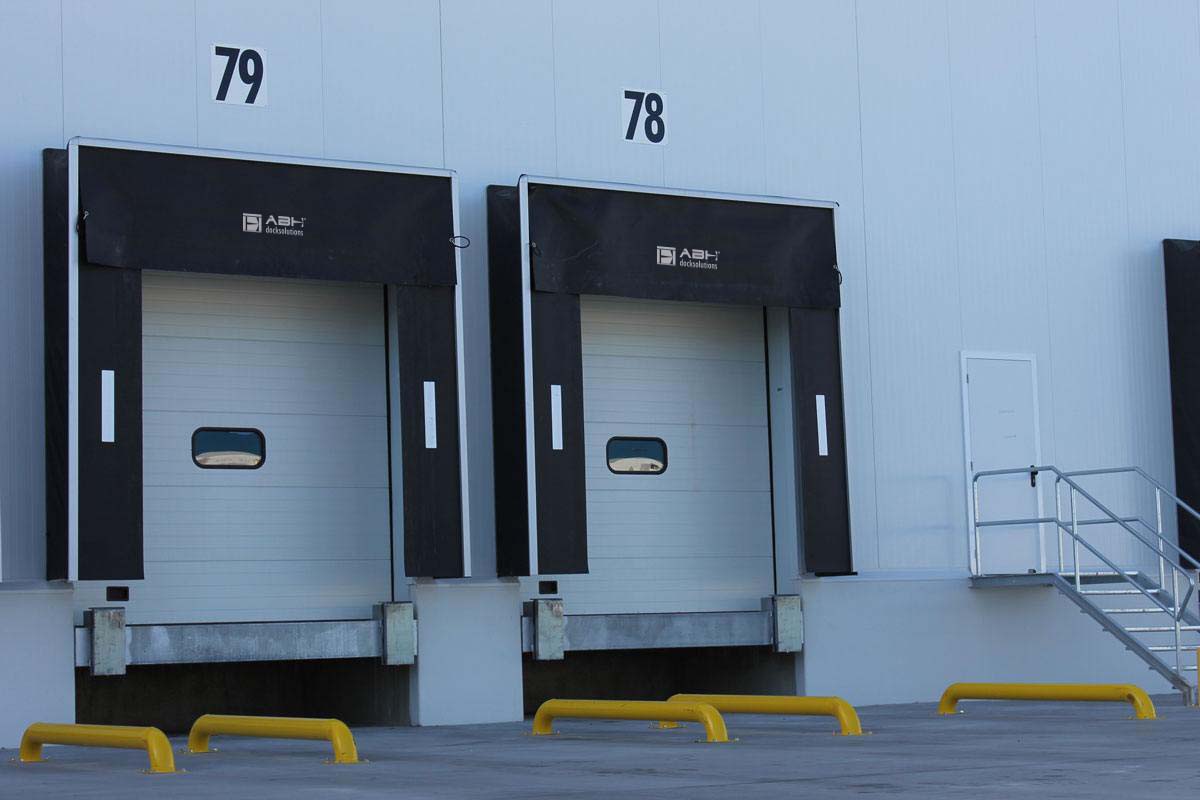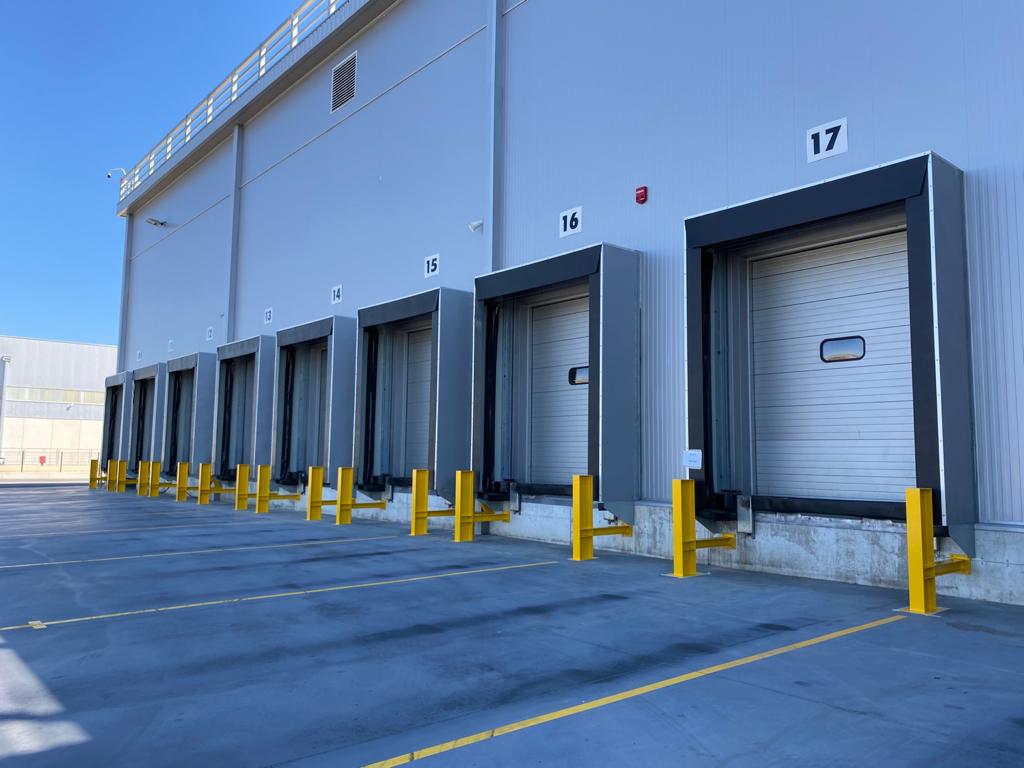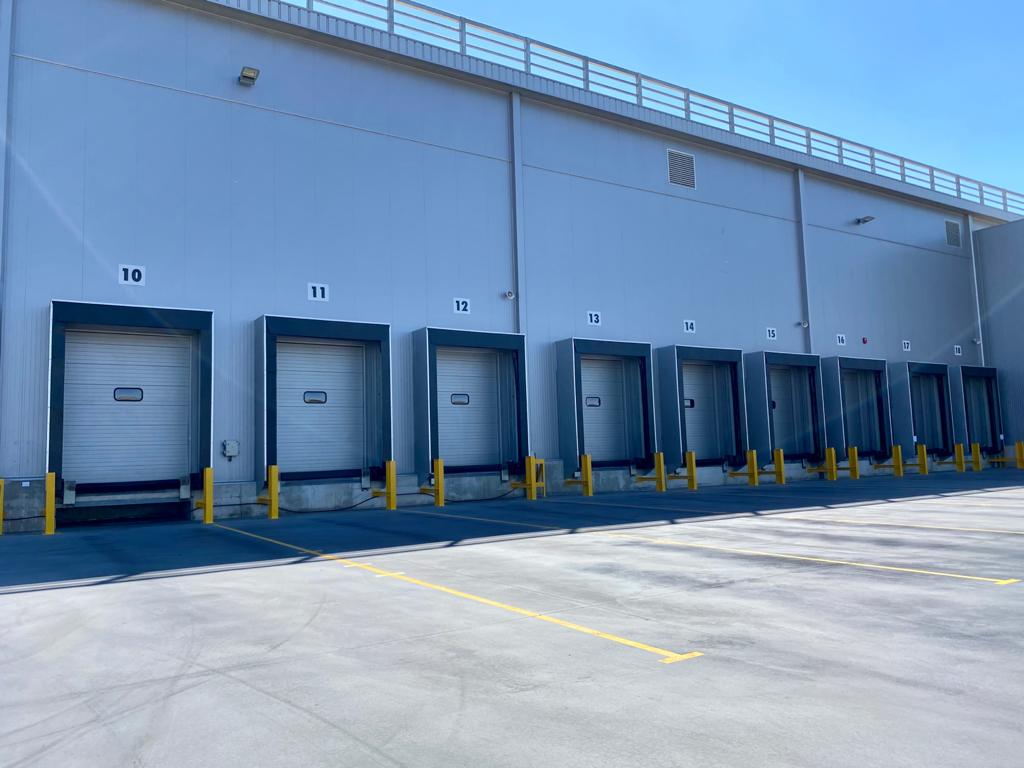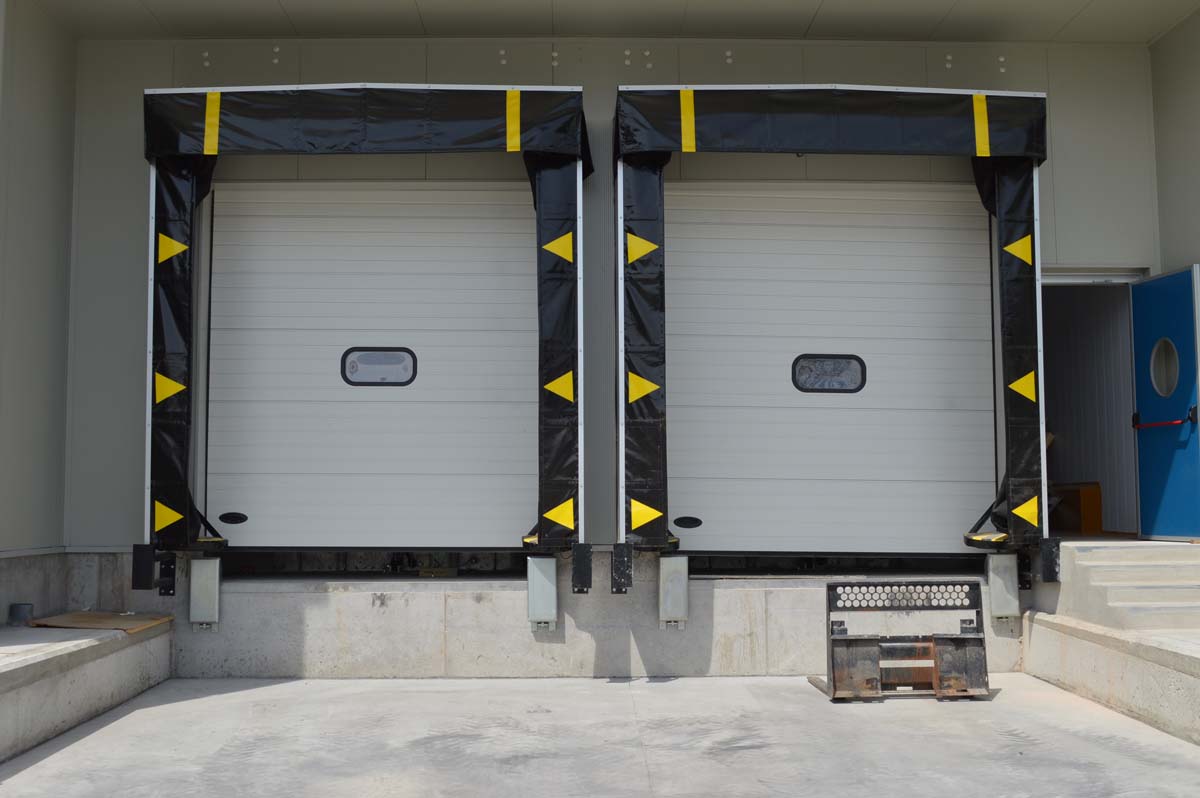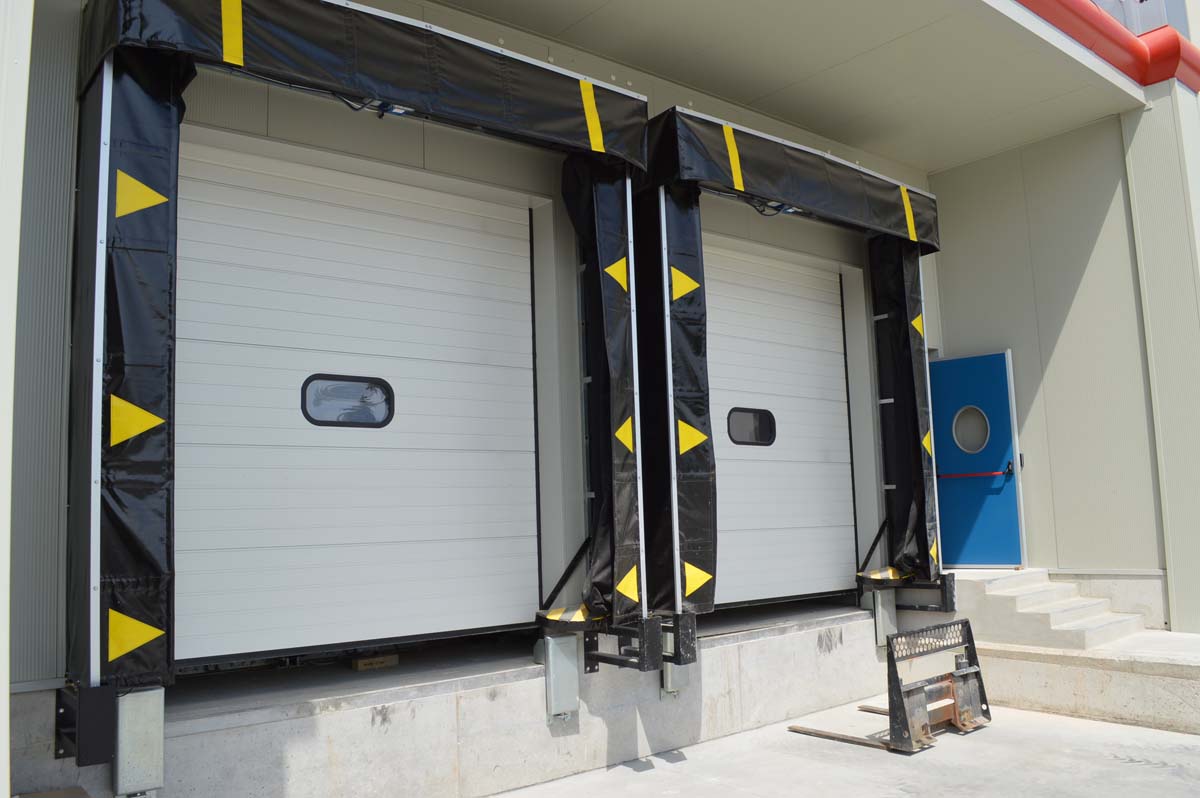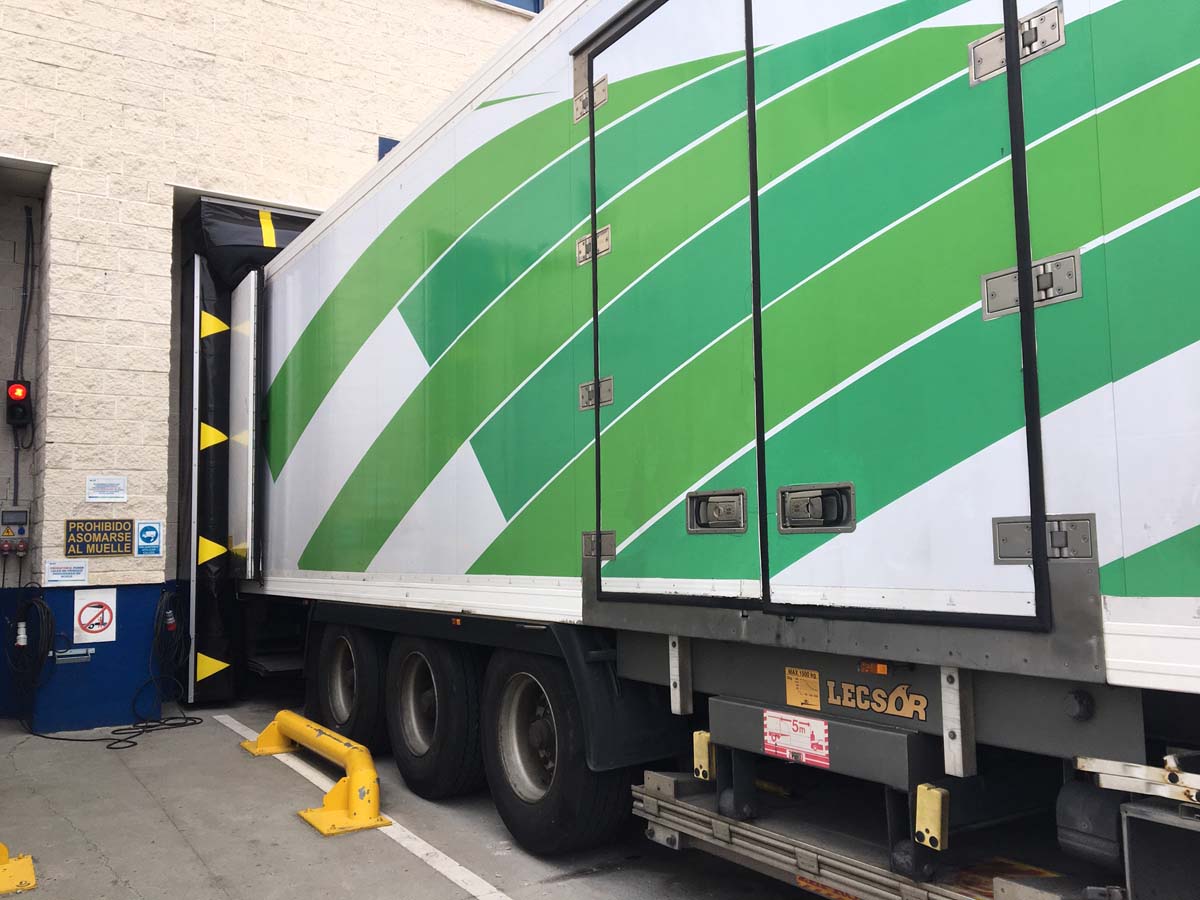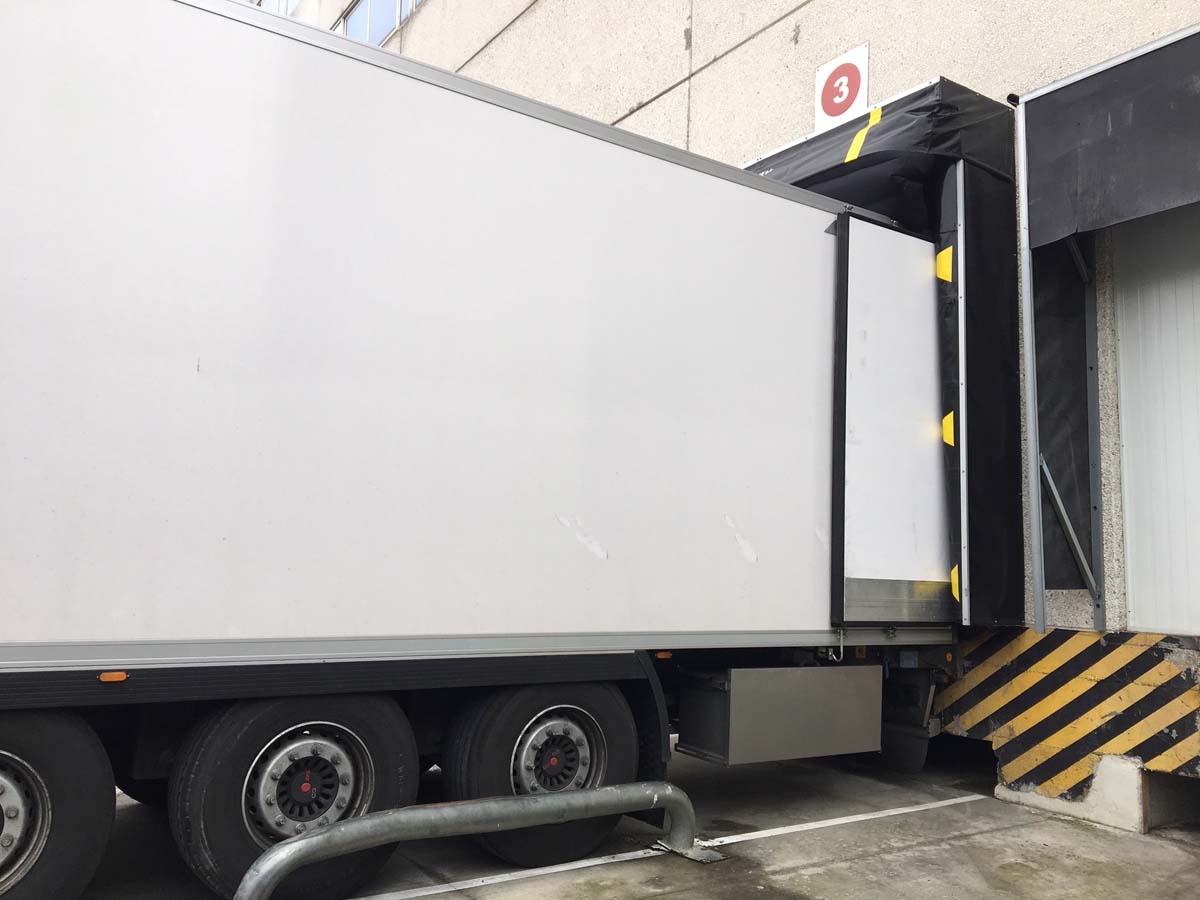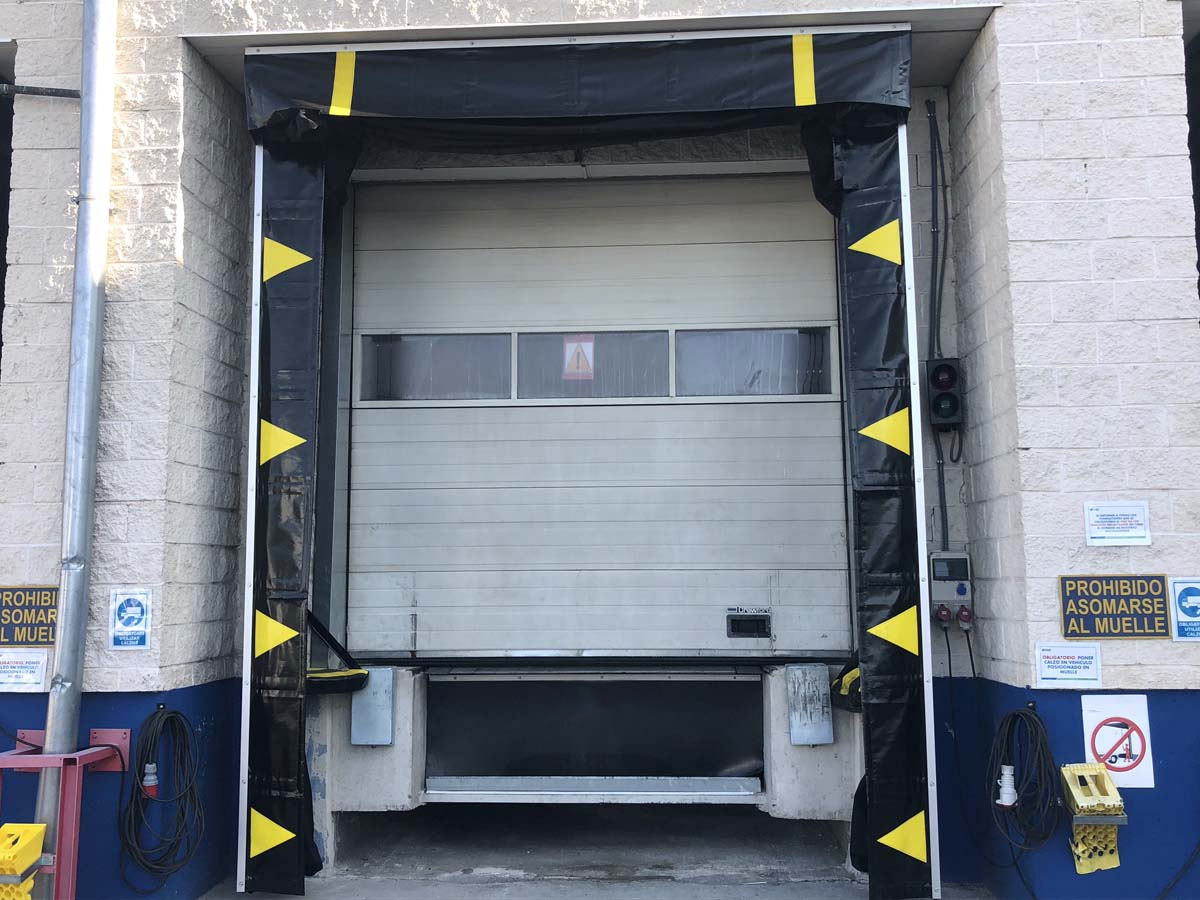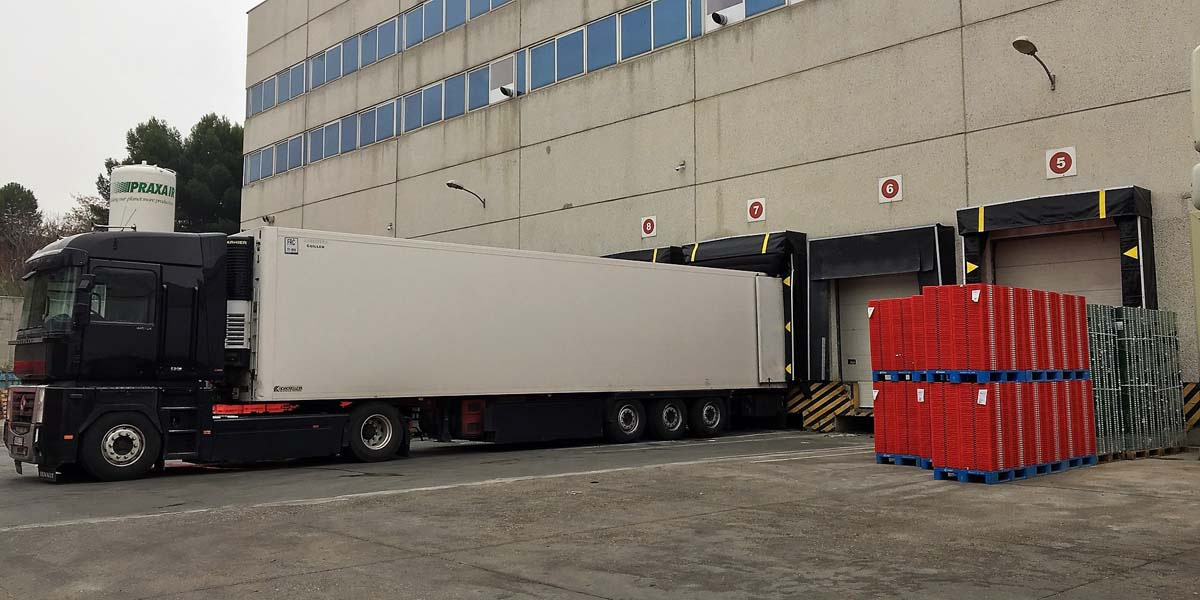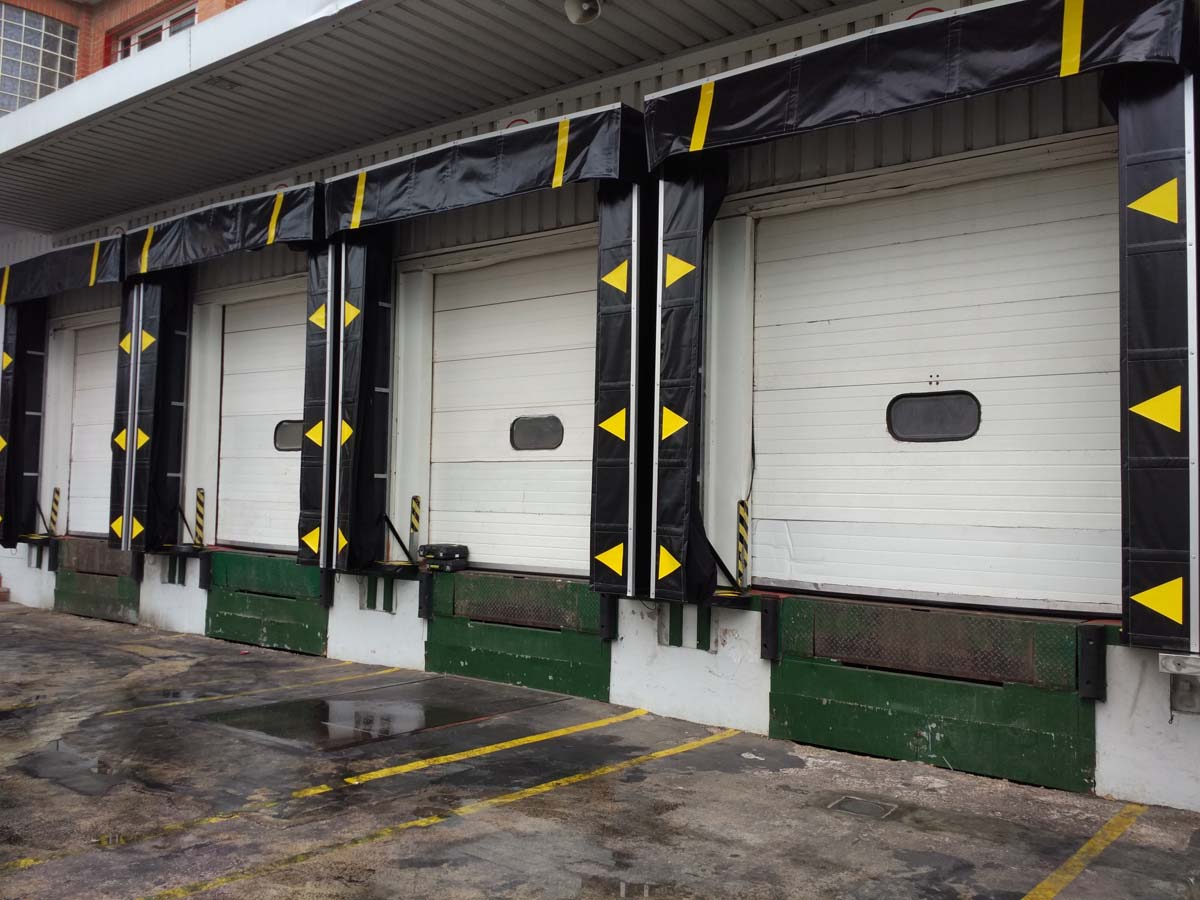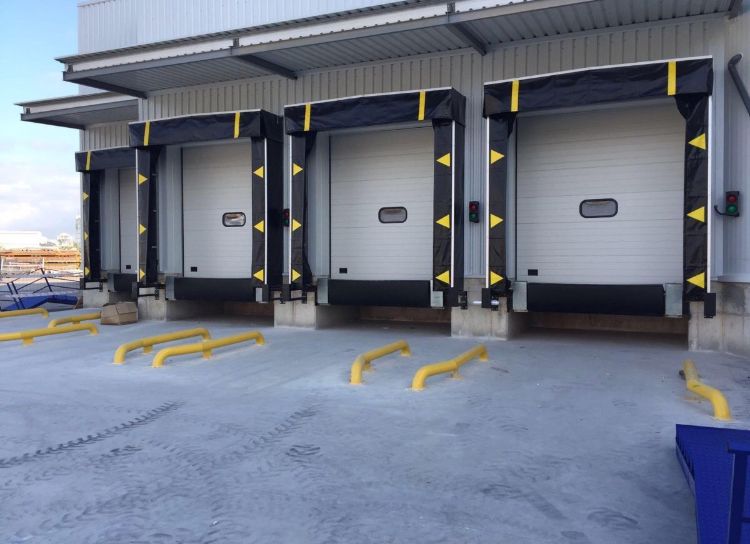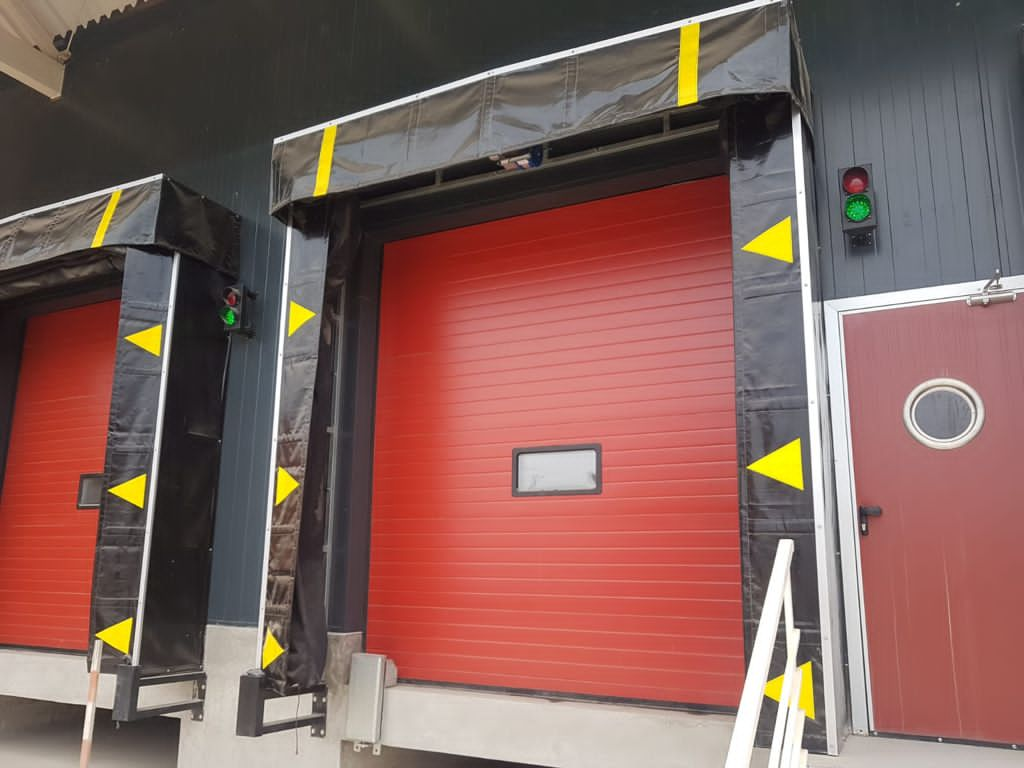 ABHIN –
INFLATABLE DOCK SHELTER
This shelter is specially designed for refrigerated warehouses where perfect insulation of the loading bay from outdoor temperatures is prioritised and the aim is to prevent any element, particle, insect or bird from entering the premises while goods are being loaded or unloaded.
It stands out due to its inflatable fabric (non-PVC), which is unique on the market owing to its high resistance to friction, abrasion and shearing. It's inflated via a simple, efficient mechanism that allows for an unbeatable seal with the trailer in a matter of seconds, preventing even the slightest filtration of light. Furthermore, the shelter has a strong structure made from galvanised steel that's capable of withstanding the work of vehicles commonly used at loading docks.
The inflatable dock shelter provides 90% greater insulation than the retractable dock shelter. It also reduces condensation in the facility (floor and ground) and provides a safe, comfortable work environment. Moreover, there are significant energy savings involved in the installation of this dock shelter since it means industrial refrigeration equipment doesn't have to be working continuously, thus electricity bills are reduced.
ADVANTAGES
Maximum thermal insulation from external temperatures and rain.

Reduces cold losses as far as possible through perfect seal with the lorry's container.

Its installation leads to significant energy and monetary savings.

Guaranteed hygiene: prevents dirt, insects and birds from entering the premises.

Inflatable fabric highly resistant to abrasion and shearing (non-PVC).

Defences to protect the shelter's structure and prevent it from being damaged.
FINISHES
Type
Self-supporting - Quick installation
Finish
Galvanised Steel – Stainless Steel (optional)
Upper area
Tilted to evacuate rainwater
Components
Pre-assembled in the structure
Fittings
Galvanised Steel
Size
Standard 3500x3700 (consult us for others)
FAN
Finish
Lacquer with epoxy paint to withstand corrosion
Action
Via on/off switch
Consumption
0.37 kW (low-pressure fan)
Operation
Optimised for long loading periods
Time
Inflation 30 sec / Deflation 40 sec
Power Supply
1x230 Vac-50 Hz (optional 60 Hz)
INFLATABLE
Inflatable fabric
Special anti-abrasion (non-PVC)
Fabric
Puncture-resistant nylon
Coating
Waterproof resin
Tensioners
Elastomers for windy areas
FRONT
Frontal fabric
High-tenacity polyester with PVC coating
Treatment
UV + Fire-retardant
Colour
Black
Signage
Yellow safety lights on the sides and lintel
DEFENCES
Protection
Shelter structure
Material
UPN hot-laminated steel
Colour
Black with epoxy paint
MODELS
Isothermal
Increased perimeter insulation
Integral
Sides extended to the ground
Adaptable
Mechanically to different lorry heights
MODELS
Isothermal
Integral
Adaptable
Large sizes
Personalised
PROTECTIVE COMPONENTS
Black Lacquered Steel Defences
FIND US
Monday to Thursday: 8am - 6pm Friday: 8am - 2pm