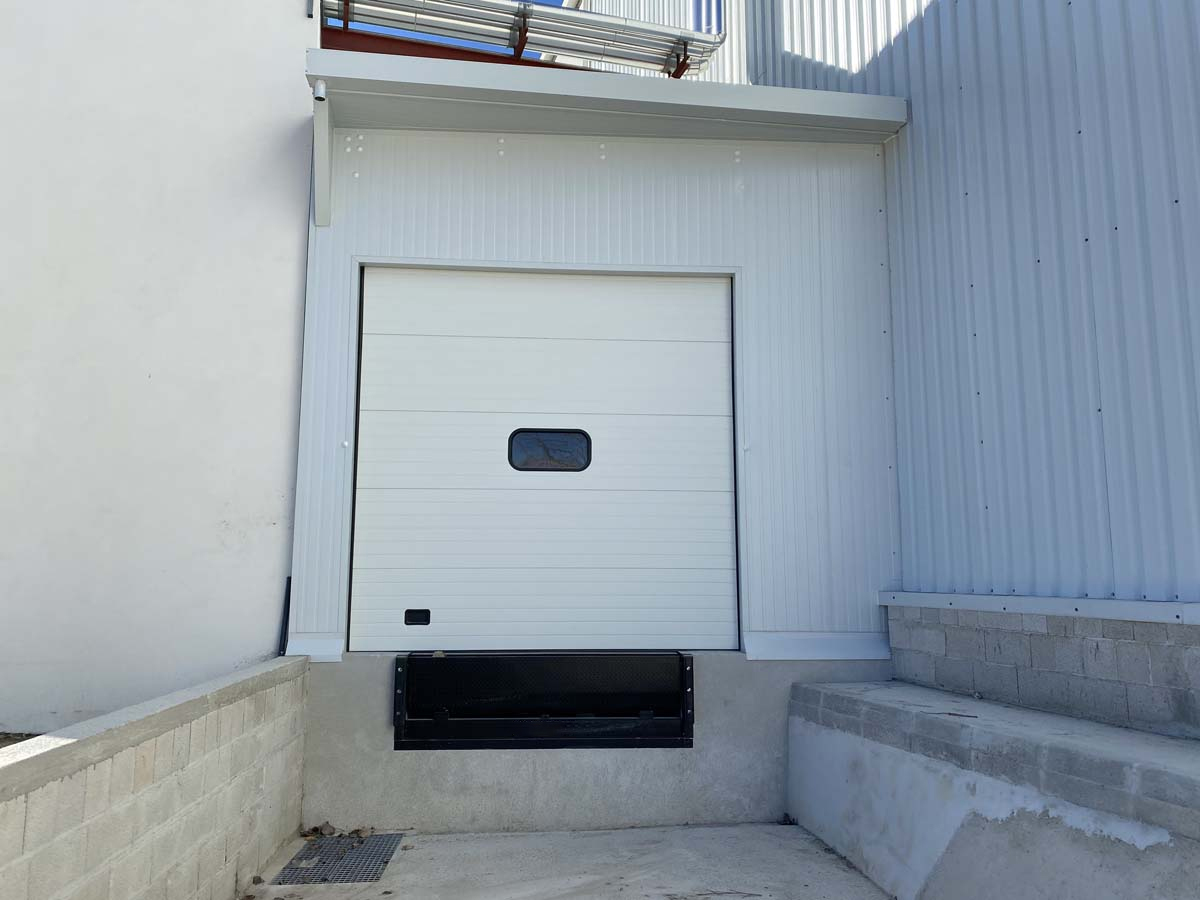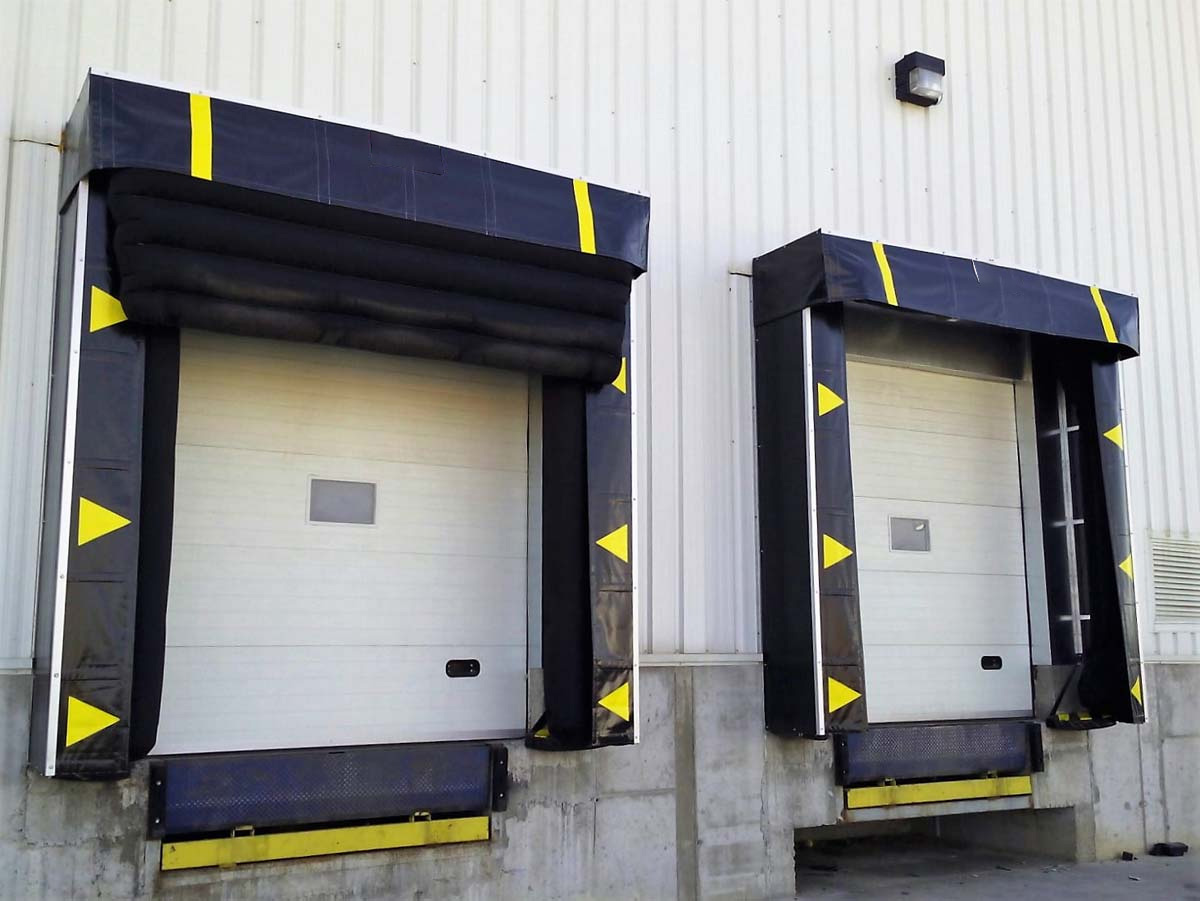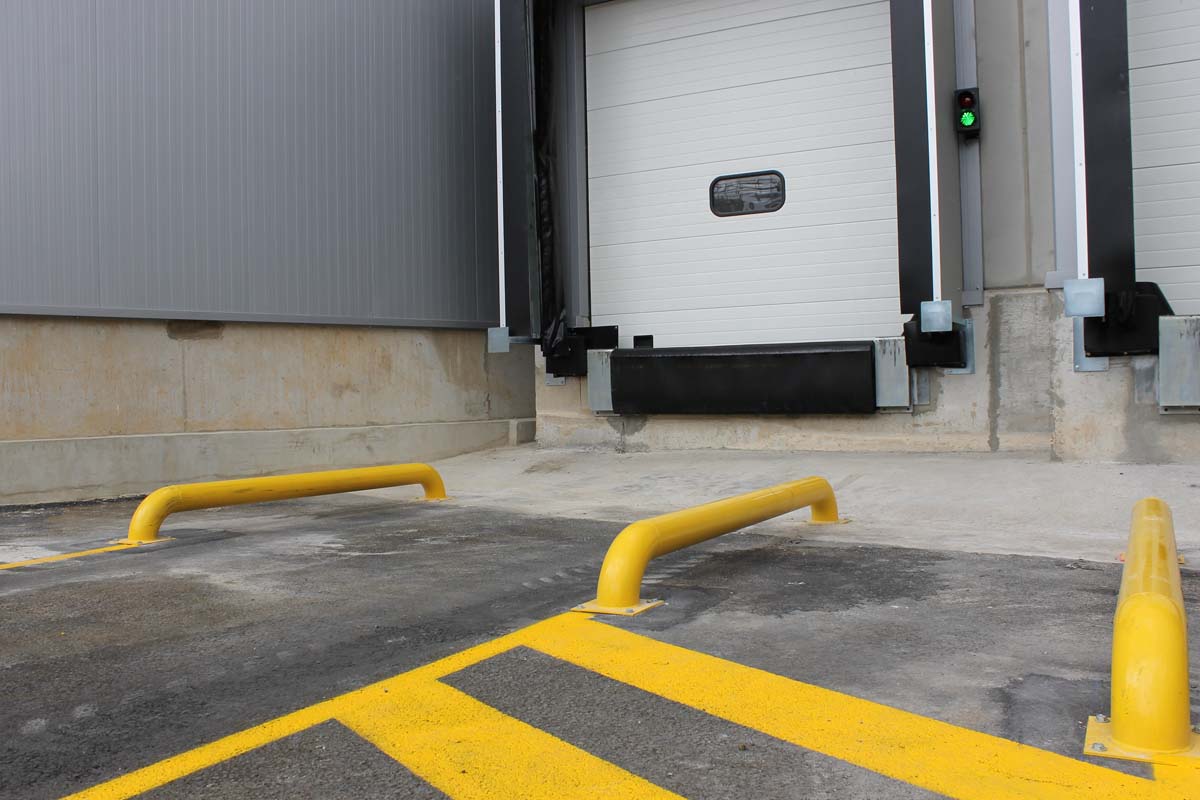 PLTEL
– TELESCOPIC HYDRAULIC PLATFORM
Telescopic levellers are specially designed for loading docks that must maintain a high level of insulation, given that they have a retractable lip that allows the sectional door to be closed in front of the ramp, thereby preventing heat or cold losses and stopping insects from entering the premises.
This leveller's surface is larger and, thanks to the upper length of its lip, it can bridge a greater distance between the lorry's container and the dock, as well as a greater temperature difference.
ADVANTAGES
Manufactured according to EU safety and quality standards.

Minimises heat or cold losses and improves loading dock insulation.

Preserves health and safety during loading and unloading tasks.

Telescopic lip bridges greater distance and height between lorry and dock.

Improves productivity, making tasks quicker and more efficient.

High-quality, highly resistant, durable finishes.
PLATAFORMA
Superior
Chapa superior lagrimada 8/10 antideslizante.
Labio Retráctil
Labio telescópico de 1000 mm fabricado en chapa lagrimada 13/15.
Acabado
Lacado con protección anticorrosiva. Opcional: galvanizado.
Color
Negro RAL5005. Opcional: otros colores consultar.
DATOS TÉCNICOS
Temperatura
Resistente a temperaturas de entre -30ºC a 50ºC.
Resistencia
Refuerzos interiores de tubo para mayor resistencia.
Capacidad Carga
6 Tn. de carga dinámica - 9 Tn. de carga estática
Dimensiones
Estándar: 2000 ancho x 2600 largo - 2000 x 3155 mm
GRUPO
Automatismo
Motorización y sistema de auto nivelación.
Cilindro elevación
1 cilindro de elevación para la plataforma.
Cilindro labio
1 cilindro para el labio retráctil.
Bisagras
Bisagras reforzadas garantizan mayor resistencia.
CONSUMOS
Cuadro
Cuadro eléctrico de maniobra IP55 dotado de seta de emergencia.
Alimentación
400V trifásica
Potencia
Potencia del grupo hidráulico de 1,1 Kw (1,5 CV).
Consumo
2,5 A.
NORMATIVA
Marcado CE
Directiva 2006/42/CE
Paracaídas
Cilindro de elevación con válvula paracaídas, evita una caída brusca del muelle.
Seguridad
Paro de emergencia totalmente hidráulico.
Mantenimiento
Barra de seguridad, que impide el cierre durante las tareas de mantenimiento.
OPCIONES
Foso
Marco foso opcional para facilitar la instalación
Topes
Caucho (incluidos serie) – Goma - Acero galvanizado y caucho - Poliuretano
Guías
Tubos de acero lacado amarillo o galvanizado para el guiado de camiones.
Calzo
Permite que las ruedas del camión queden bloqueadas.
FINISH
Black Lacquer
Lacquered in other colors
Galvanized
TOPS
Rubber
Galvanized steel and rubber
Rubber
Polyurethane
TRUCK GUIDE
Straight or curved.
Yellow Lacquered or Galvanized Steel.
SOCKS
Black Lacquered Steel
Automatic
WHERE WE ARE
Monday to Thursday from 8 a.m. to 6 p.m.
Friday from 8 a.m. to 2 p.m.