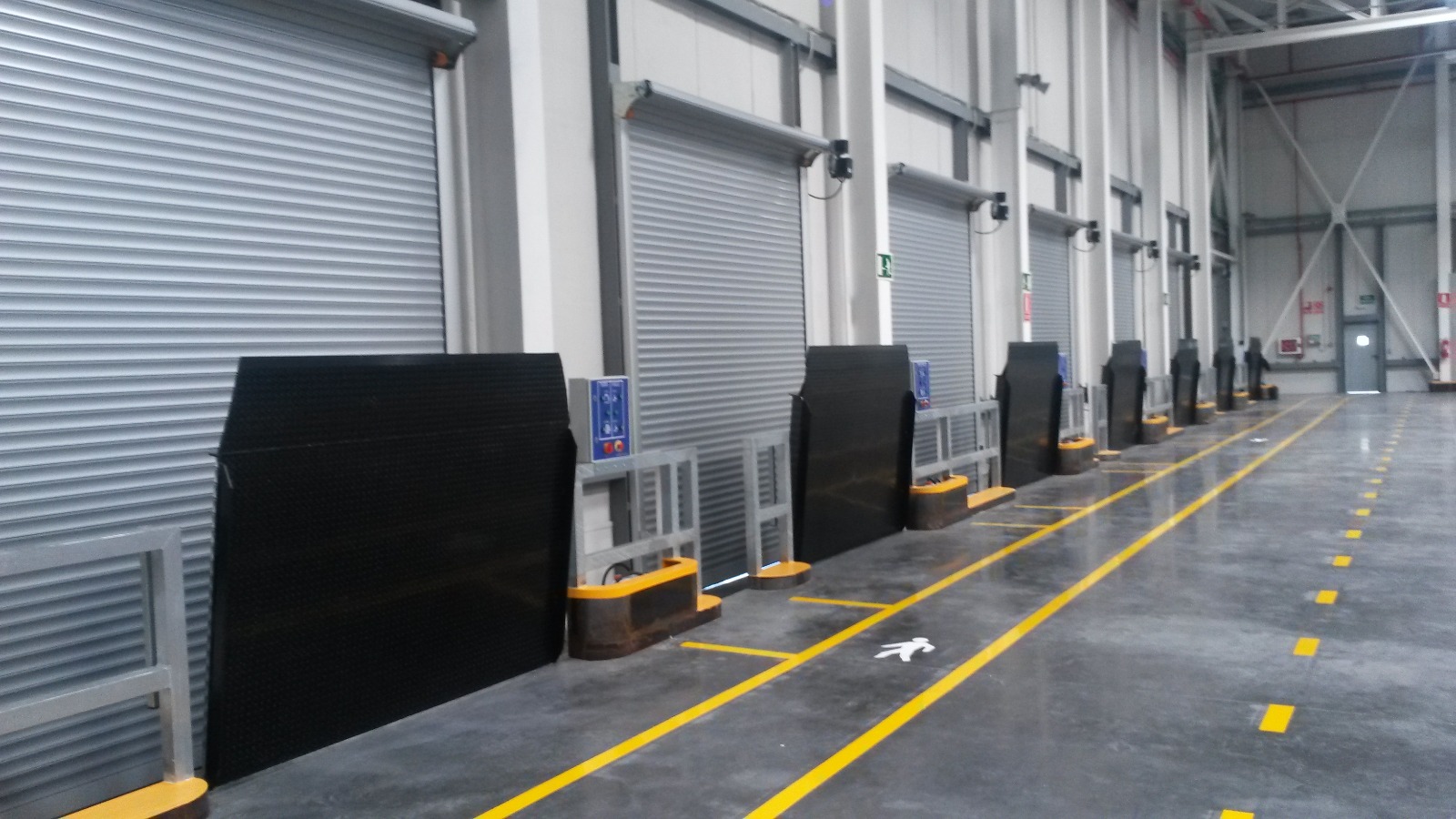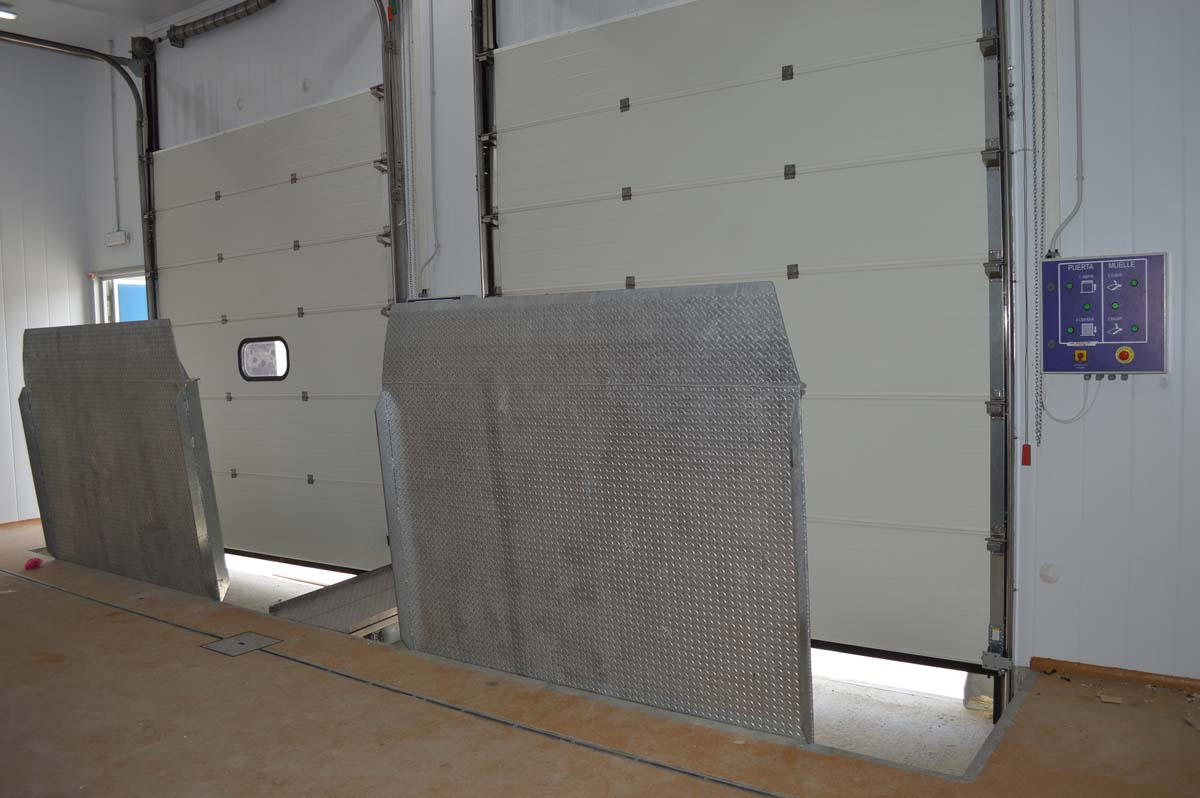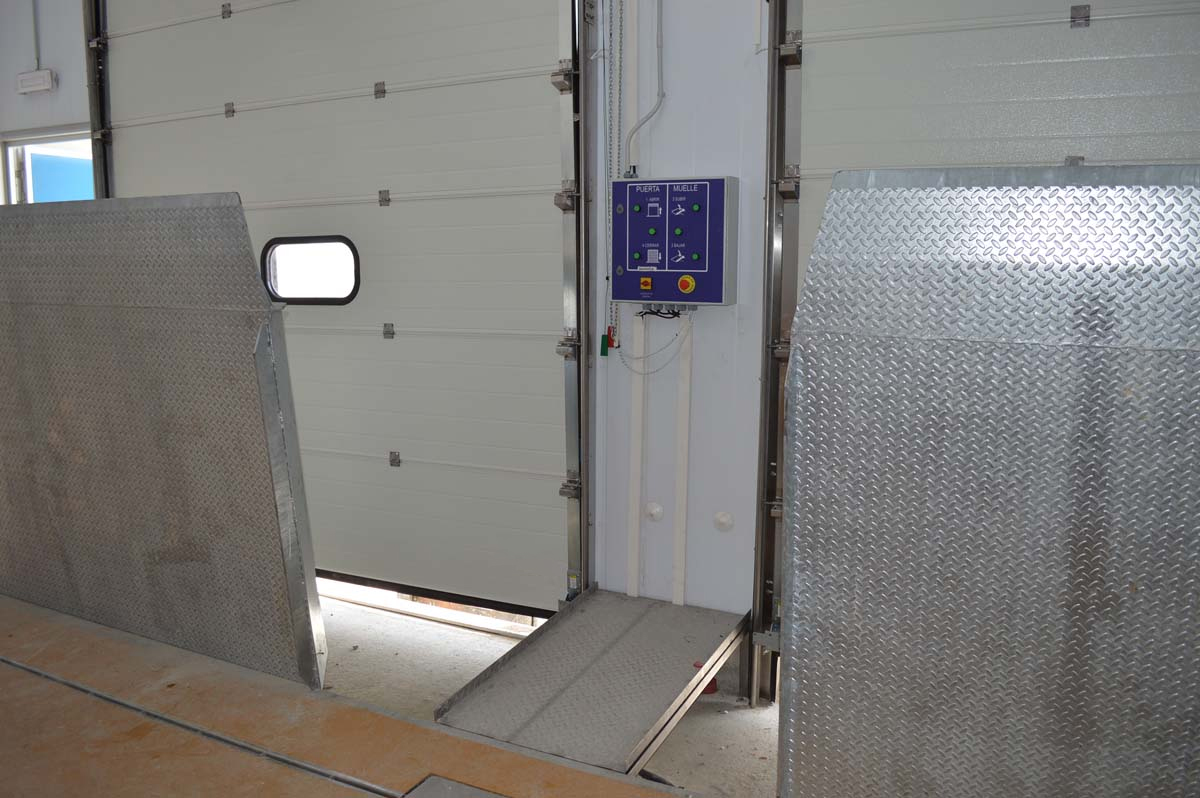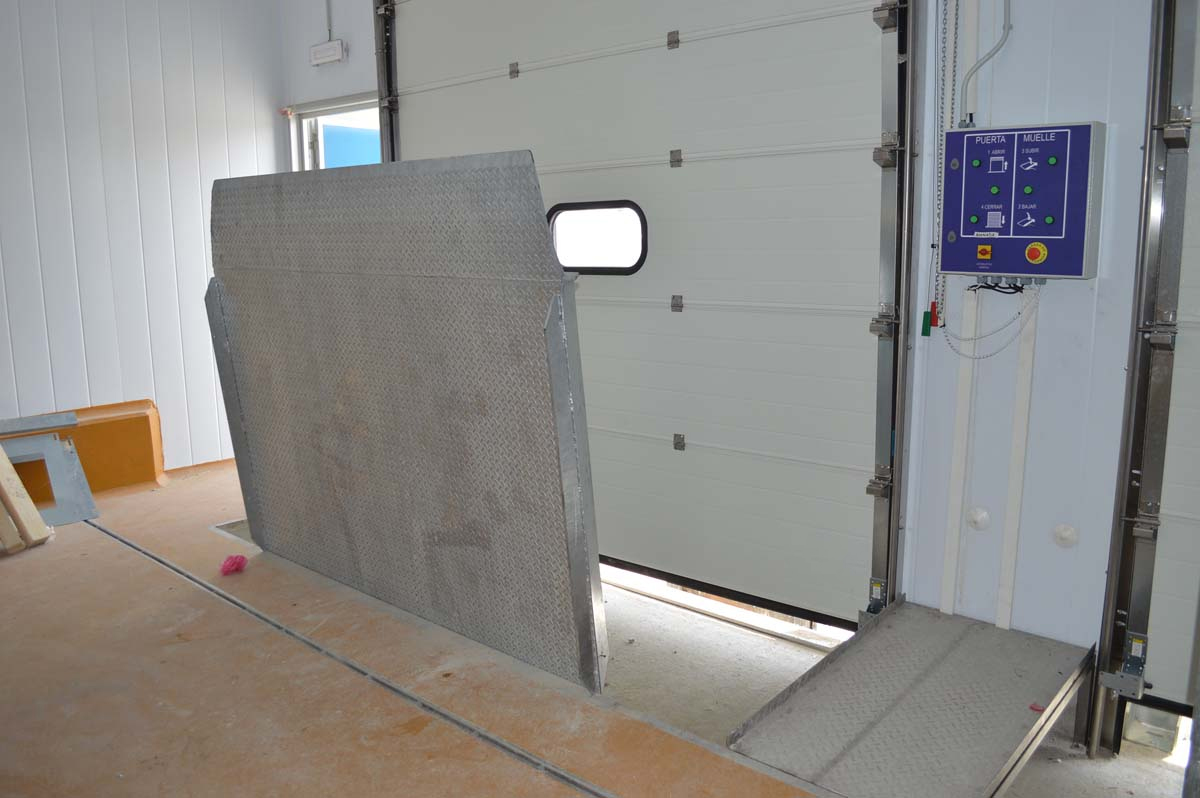 PLVER –
VERTICAL HYDRAULIC LEVELLER
The main advantage of the vertical dock leveller over other levellers and ramps is that it allows the doors of the lorry to be opened inside the premises, therefore minimising the entry of elements inside the premises and the cold losses that occur between dock joints and the floor of the premises.
It is used in facilities and warehouses that require greater temperature control and high levels of cleanliness and hygiene as, given its characteristics, it prevents the cold chain from being broken.
This is the optimal solution for modern, automated loading docks. In combination with other equipment (sectional doors, inflatable dock shelters, guides and chocks) it can optimise loading processes and reduce the risk of accidents as far as possible.
ADVANTAGES
Manufactured according to EU safety and quality standards.

The lorry's doors are opened inside the premises.

Minimises heat or cold losses and improves loading dock insulation.

Preserves health and safety during loading and unloading tasks.

Improves productivity, making tasks quicker and more efficient.

High-quality, highly resistant, durable finishes.
LEVELLER
Top
Upper non-skid teardrop plate 6/8.
Folding Lip
Fixed lip of 400mm, manufactured in teardrop plate 13/15.
Finish
Lacquer with anti-corrosion protection. Optional: galvanised steel.
Colour
Black RAL5005. Optional: consult us for other colours.
DATA
Temperature
Resistant to temperatures between -30ºC and 50ºC.
Resistance
Internal tube reinforcements for improved resistance.
Load Capacity
6t dynamic load - 9t static load.
Size
Standard 2000 wide x 1850 long.
GROUP
Composition
Motorisation and self-levelling system.
Lifting cylinder
1 lifting cylinder for the leveller.
Lip cylinder
1 cylinder for the folding lip.
Hinges
Reinforced hinges guarantee greater resistance.
CONSUMPTION
Panel
Electrical control panel IP55 equipped with emergency stop button.
Power Supply
400V three-phase
Power
Hydraulic group power: 1.1 kW (1.5 hp).
Consumption
2
STANDARD
CE Marking
Directive 2006/42/EC
Fall Protection
Lifting cylinder with fall protection valve to prevent the dock from falling suddenly.
Safety
Emergency stop button.
Maintenance
Safety barrier, which prevents closure during maintenance tasks.
OPTIONS
Pit
Optional pit frame to facilitate installation.
Crash Stops
India rubber (included as standard) – Rubber – Galvanised steel and India rubber – Polyurethane.
Guides
Yellow lacquered or galvanised steel tubes to guide lorries.
Chocks
Allows lorry wheels to be locked.
FINISH
Black Lacquer
Lacquer in other colours
Galvanised
CRASH STOPS
Rubber
Galvanised steel and rubber
Rubber
Polyurethane
LORRY GUIDES
Straight or curved
Yellow Lacquered Steel or Galvanised Steel
CHOCKS
Black Lacquered Steel
Automatic
FIND US
Monday to Thursday: 8am - 6pm Friday: 8am - 2pm