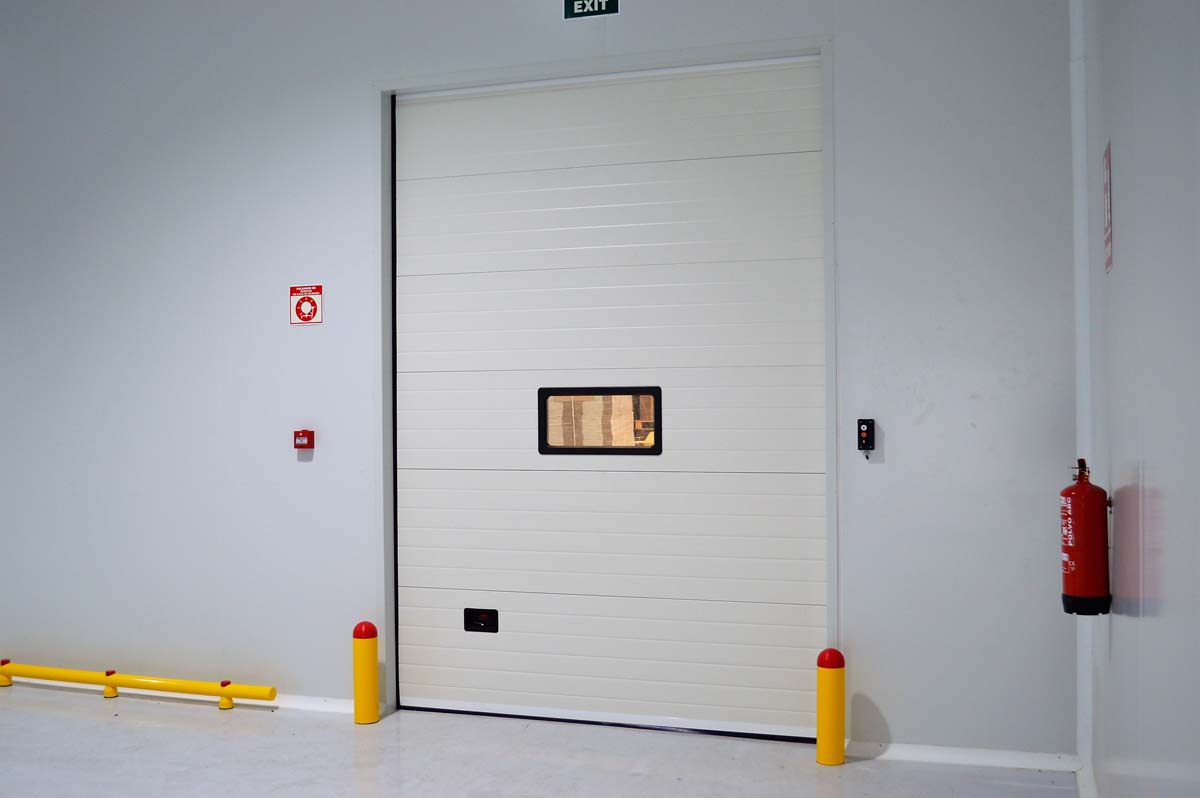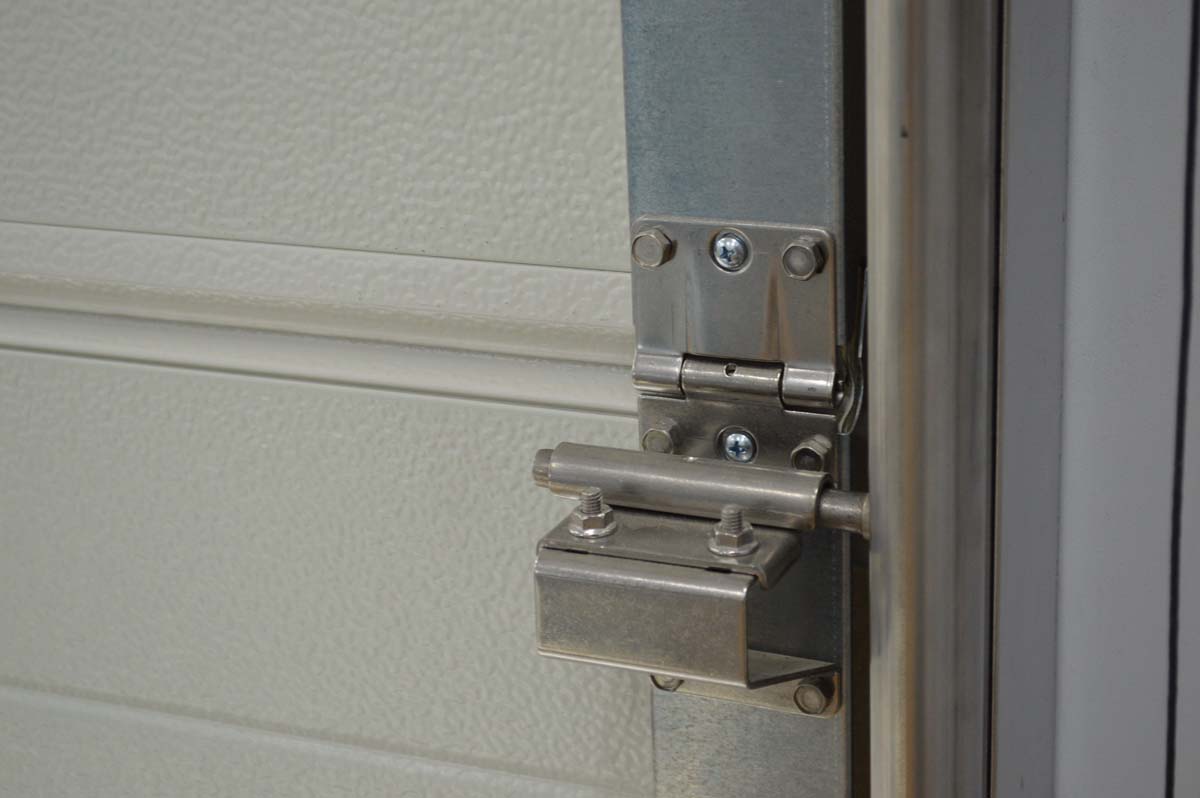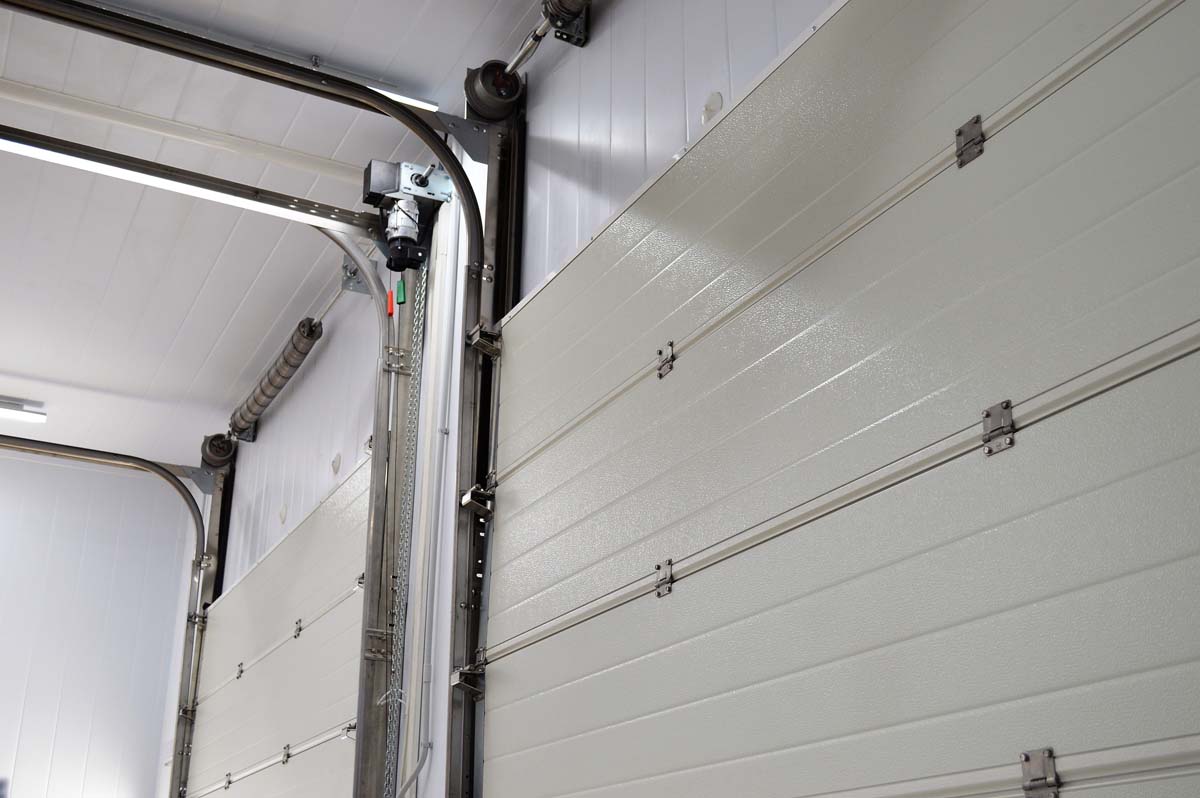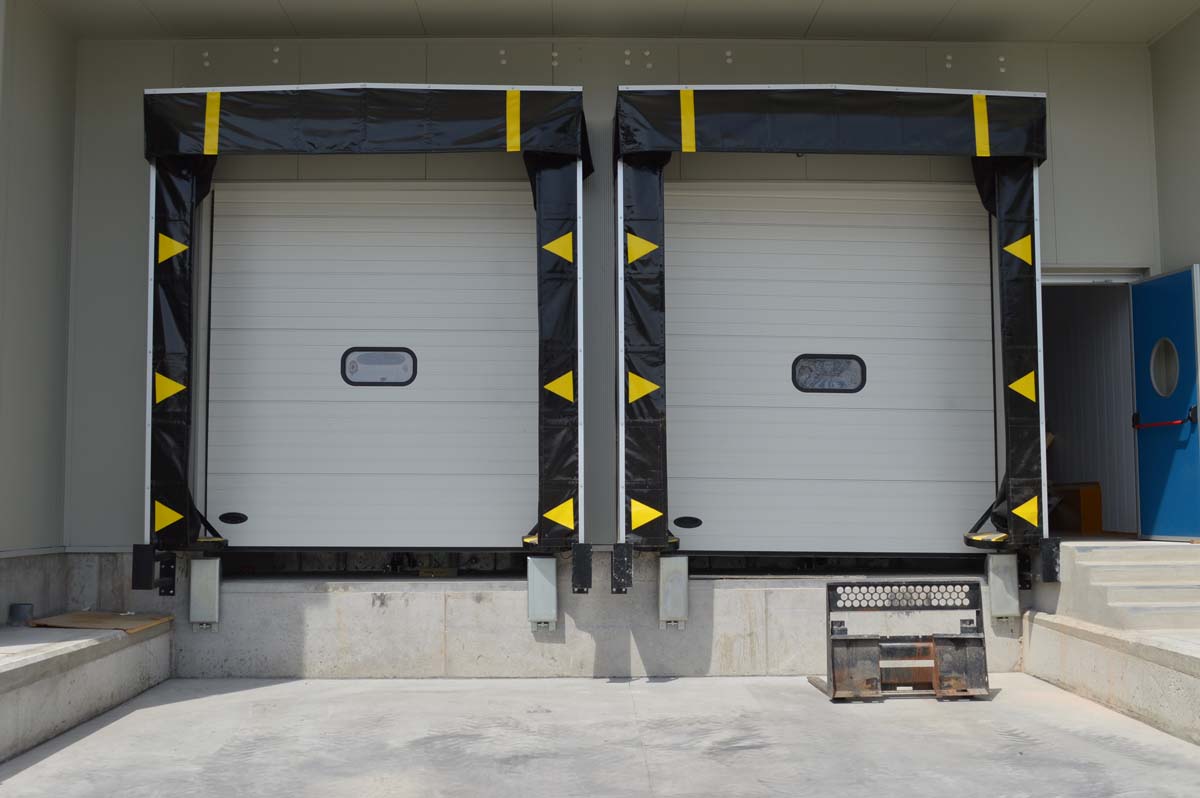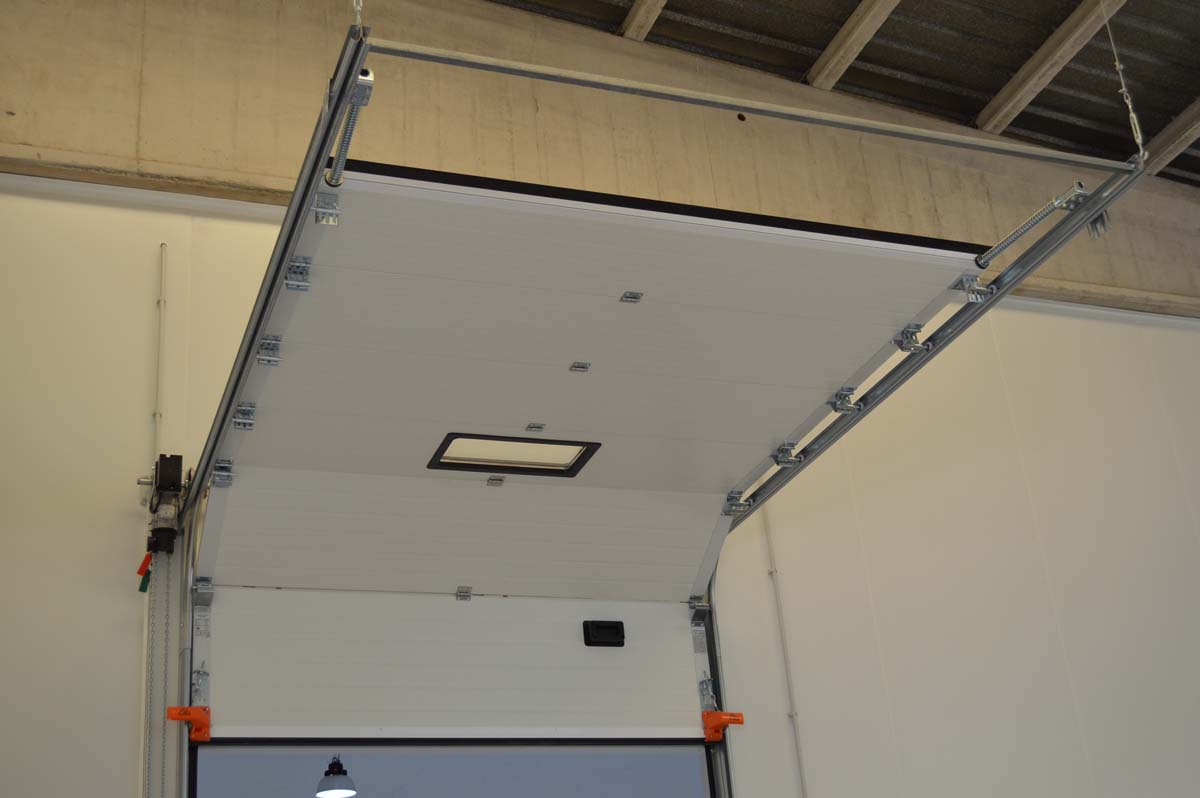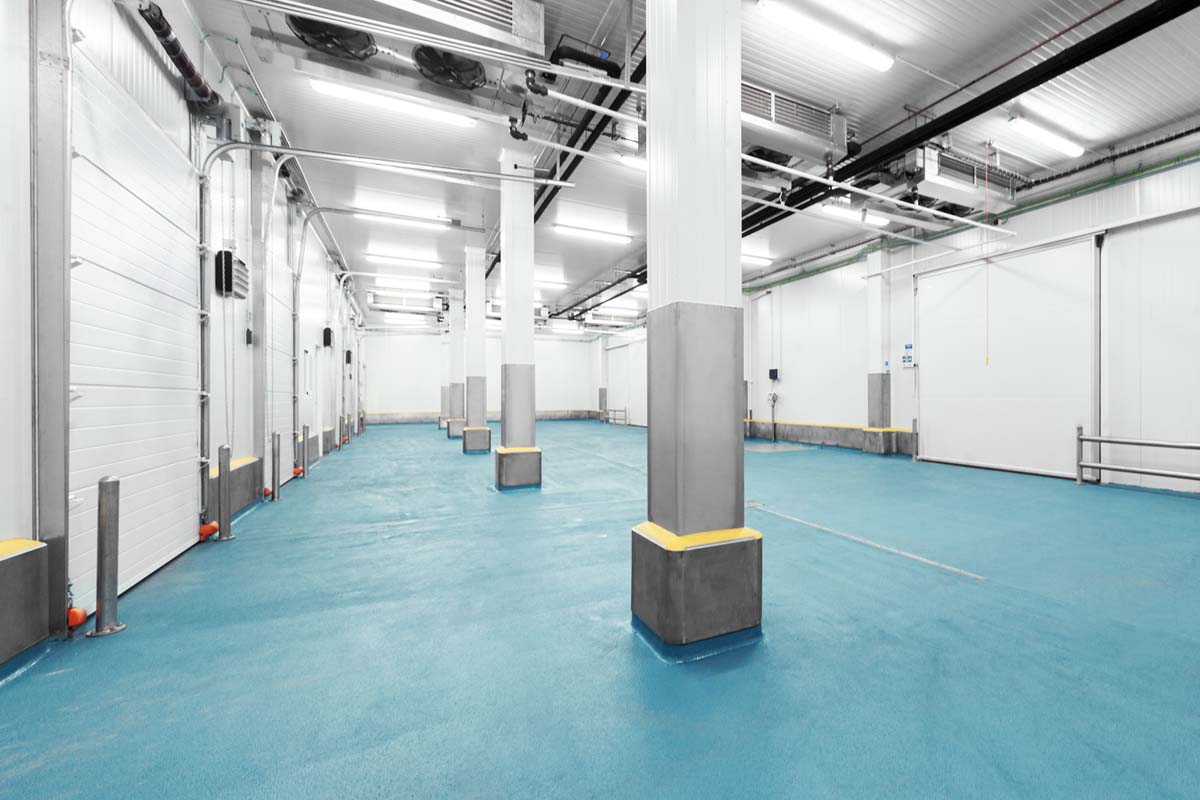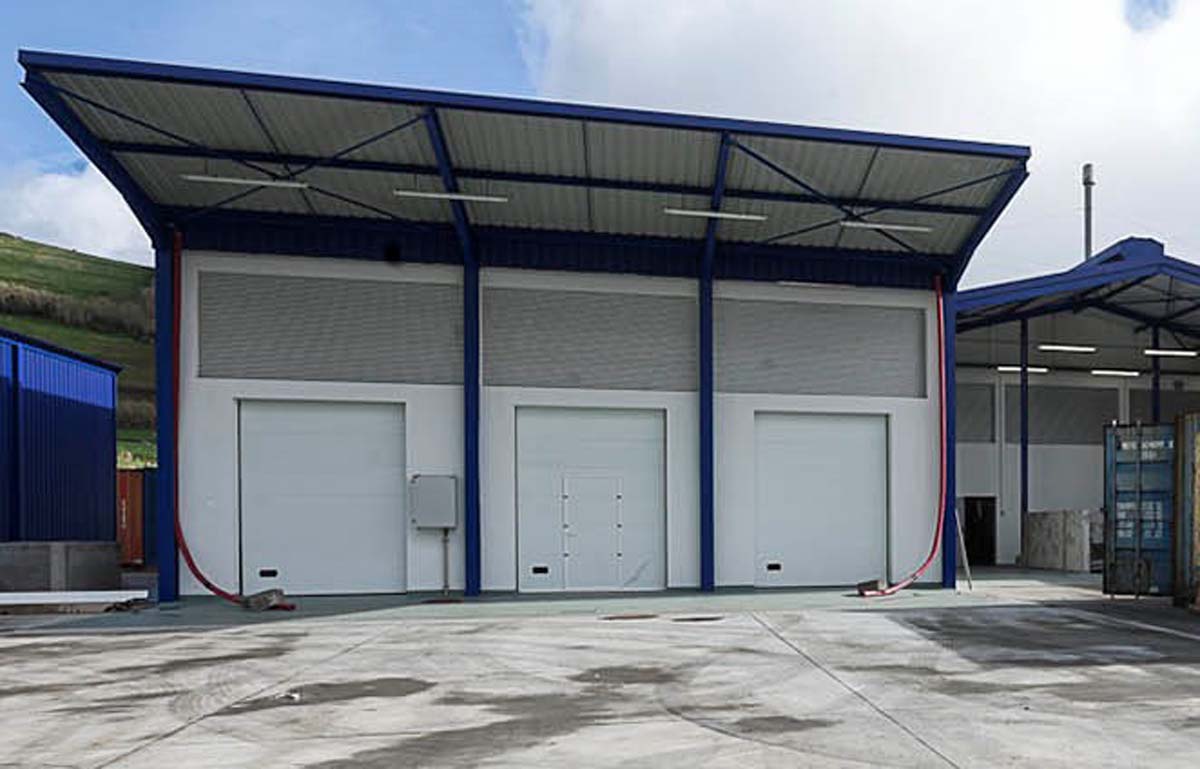 The sectional door is the best solution for industrial enclosure systems at industrial premises or a warehouse as it provides them with security while also helping to maintain the internal temperature, improve the cold chain and help preserve goods.
The standard door has a 40mm sandwich panel if the premises doesn't have an antechamber, or if the aim is to insulate from the outdoor temperature, there is an 80mm panel option that allows the food stored inside to be better preserved. We have a huge variety of finishes, colours, vision panels and configurations available.
Our sectional doors can be automated. To do so, we use the best motorisation systems on the market and we offer customers the chance to work the door completely automatically by equipping it with light barriers or, if they prefer, presence sensors.
ADVANTAGES
Perfect enclosure of the industrial premises.

Insulation from outdoor temperatures.

Improves food preservation.

Significant energy savings.

Aesthetic, robust finish, easy to assemble and easily operated.

Safety: fall protection, spring breakage and finger protection systems.
TOP
Lintel Types
Standard - Raised - Vertical
Dock Torsion
Lacquered with anti-corrosion protection.
Drums
Cable and side winding cable drums.
Springs
Connected to winding drums via an axis.
FITTINGS
Shaft
Assembled in parts for better handling and adjustment.
Bearings
For 25.4mm shaft supporting the dock.
Guides
2mm Galvanised Steel - Stainless Steel (optional)
Fittings
Galvanised Steel - Stainless Steel (optional)
QUALITY
Finish
Double wall of galvanised steel sheet.
Thickness
Panel of 40 mm (40 kg/m3) - Panel of 80 mm (optional)
Height
Standard panel heights of 500 and 610 mm.
Wind Resistance
Class 3
FINISH
Type
Outdoor and indoor sheet with stucco embossed finish.
Colours
Indoor (White RAL9010) - Outdoor (wide selection)
Lock
Interior lock always included
Vision panel (optional)
Acrylic EPDM joint (standard) or double glazing.
INSULATION
Top
Rubber joints in side frames.
Side
High-quality EPDM rubber profile.
Bottom
Rubber seal on top aluminium profile.
Panels
EPDM joints between panels.
HINGES
Hinges
Intermediate and side in galvanised steel.
Quick Adjustment
Panel pierced at the height of hinges.
Omega Clamps
Galvanised steel.
Doors + 5000L
Double hinges and reinforcing omega clamps.
SAFETY
Standard
UNE-EN 13241:2004+A2:2017
Breakage
Safety system if spring breaks
Fall Protection
Acts if steel cable breaks.
Anti-clamping
Finger protection system when panels are joined (EN 12604)
MOTORISED
Motorisation
Motor and high-performance, highly reliable panel.
Standard
Automatic presence open/close.
Optional
Automatic open/close. Safety: light barrier.
Opening
Voltage: 3x400 Vac-50/60 Hz.
LINTEL
Low
Standard
Raised
Vertical or Guillotine
FINISHES
80mm panel.
Stainless steel fittings
Built-in wicket door
Vision panel
MOTORISATION
Automatic opening/Deadman closing
Automatic opening/closing
Opening options
FIND US
Monday to Thursday: 8am - 6pm Friday: 8am - 2pm