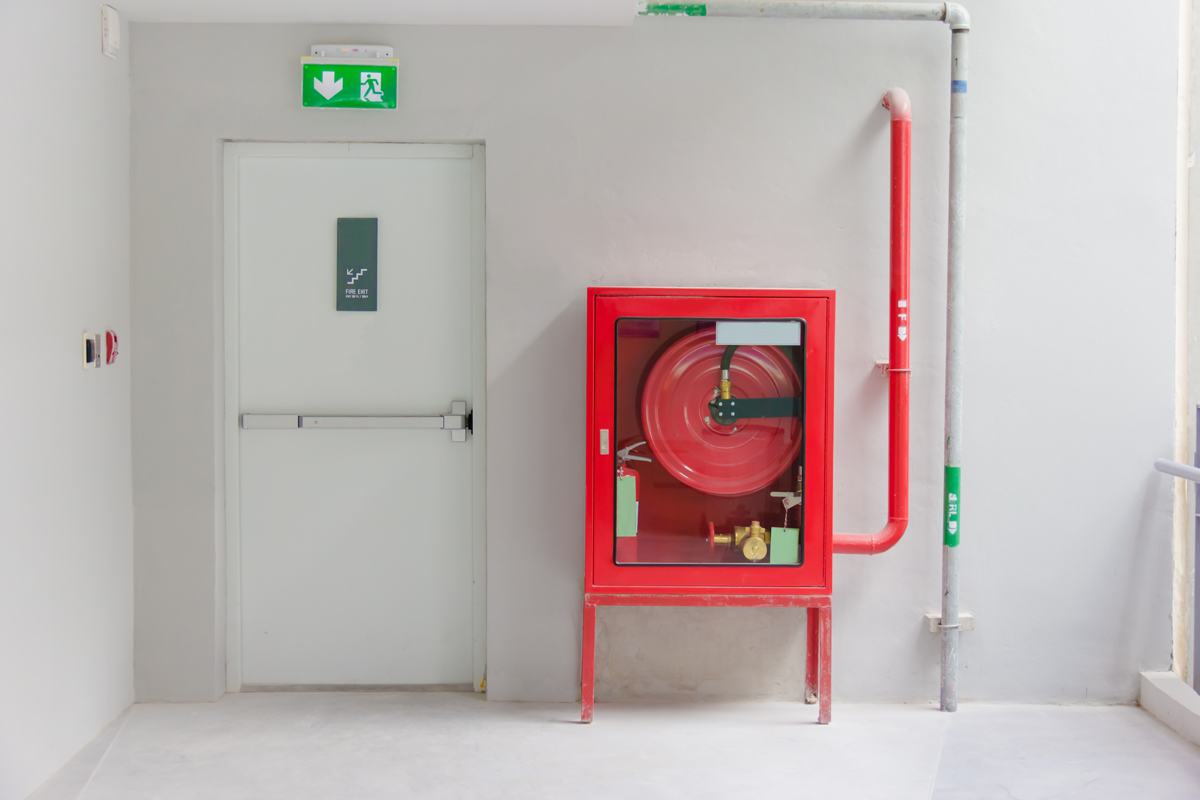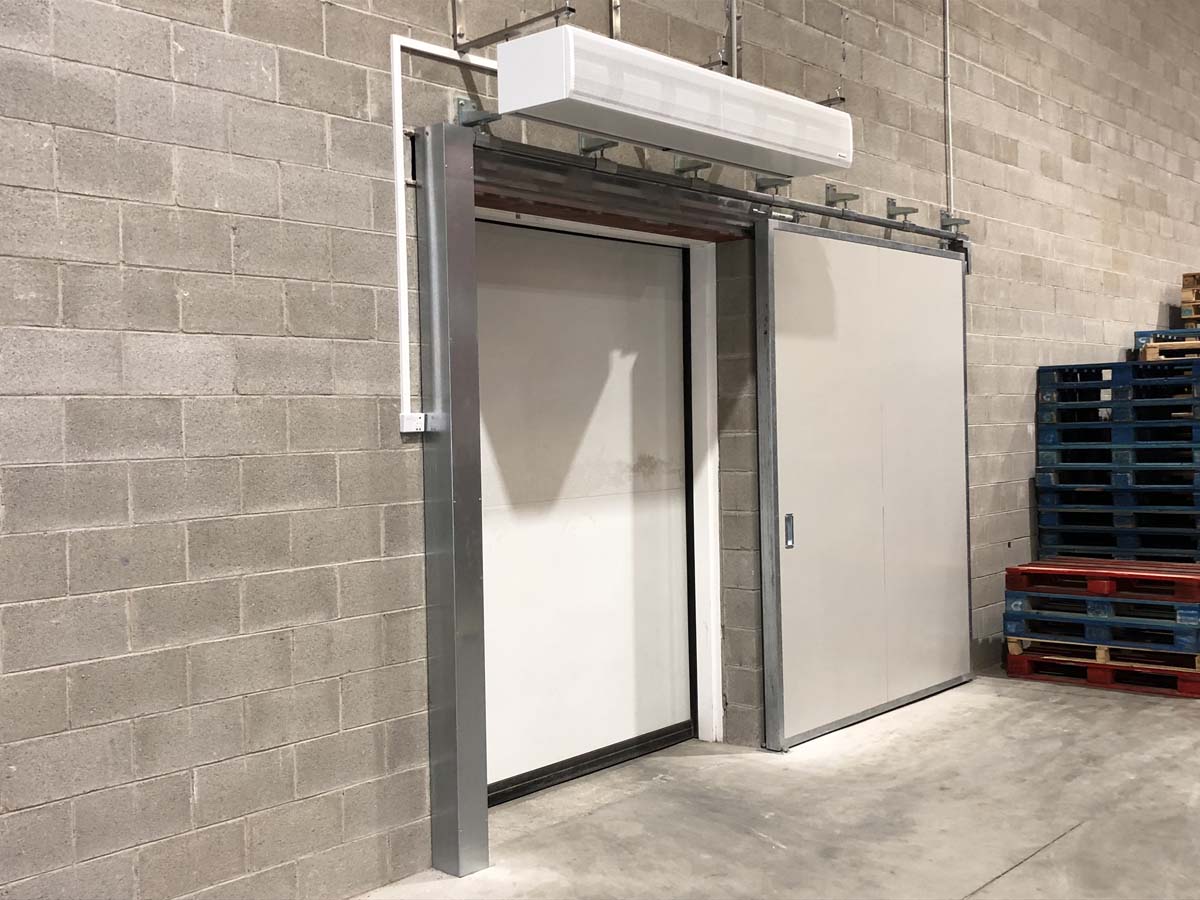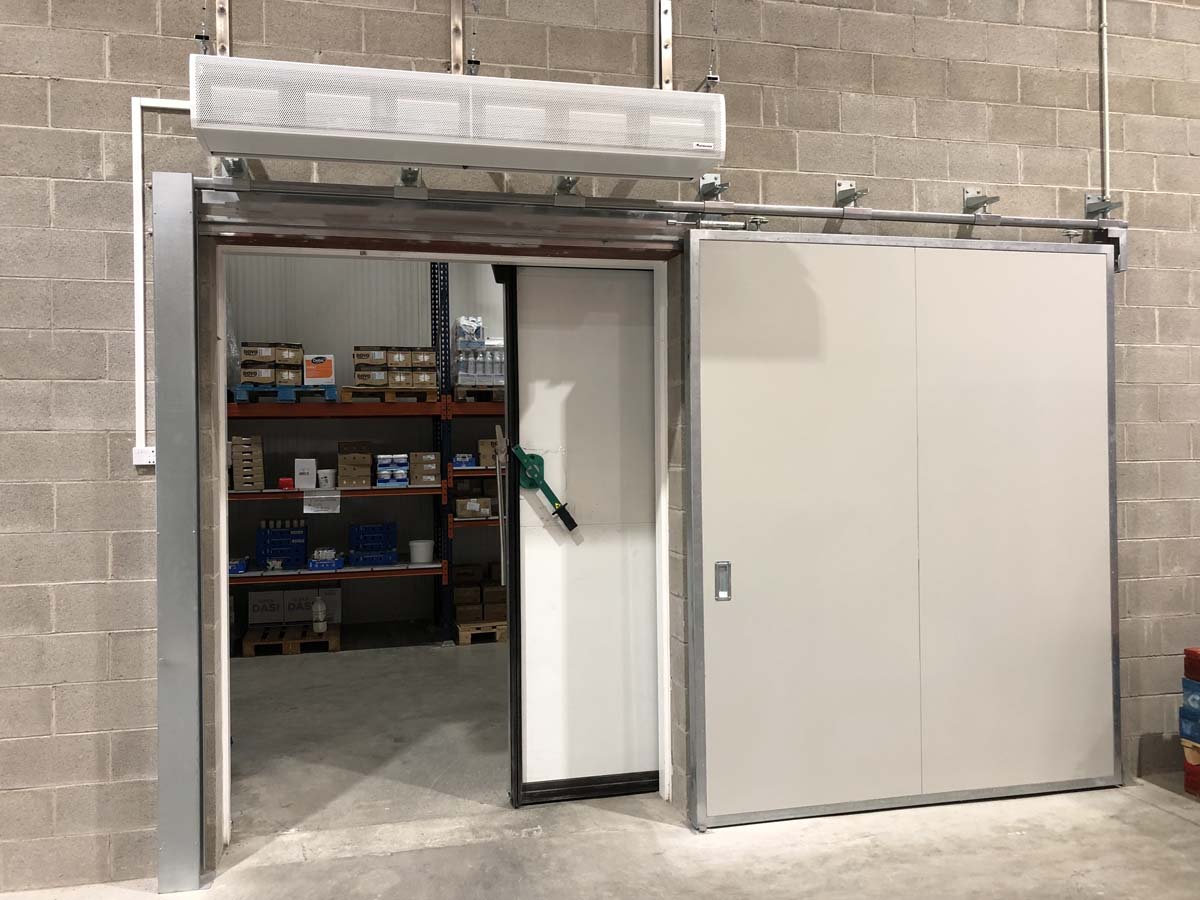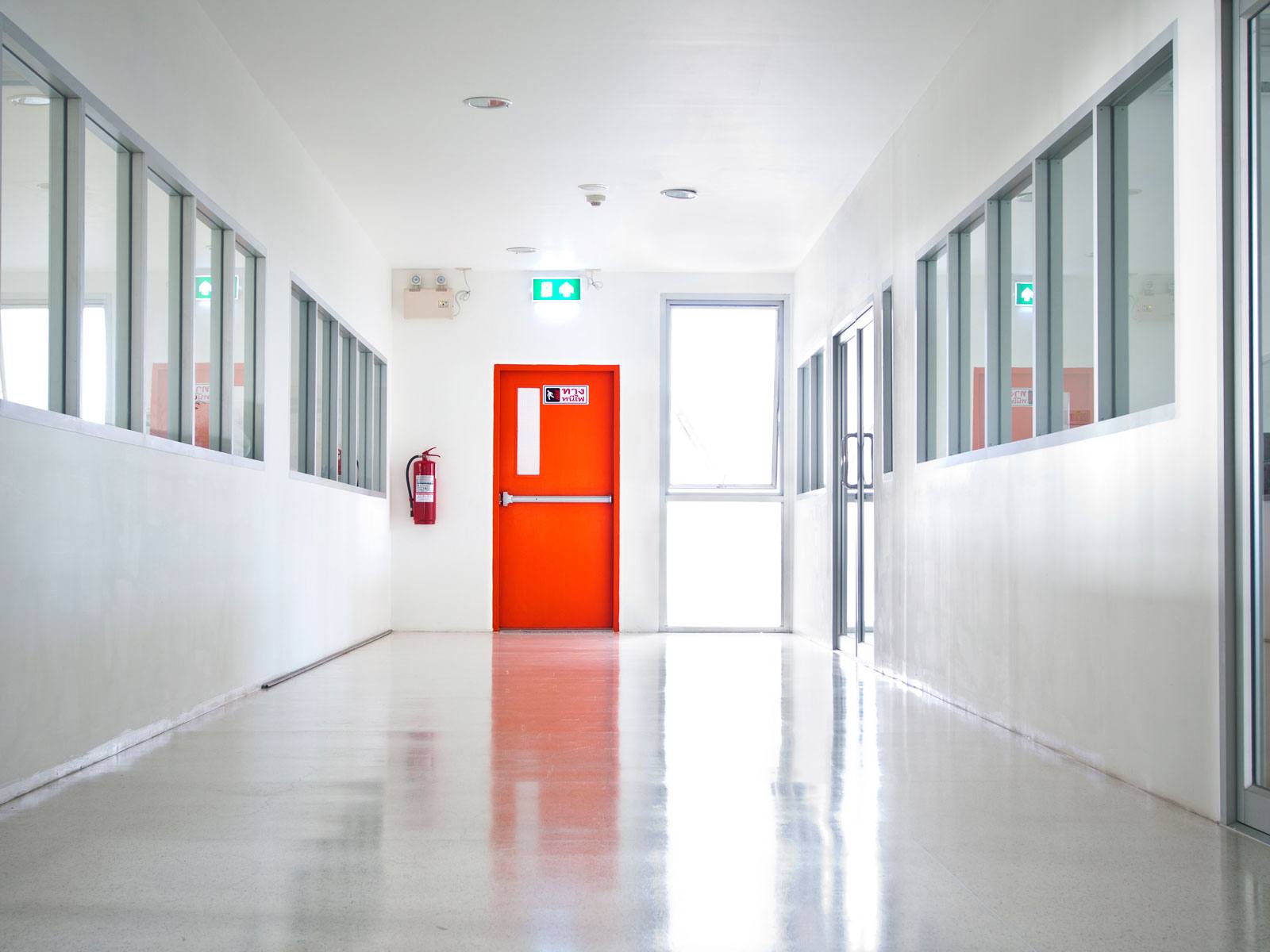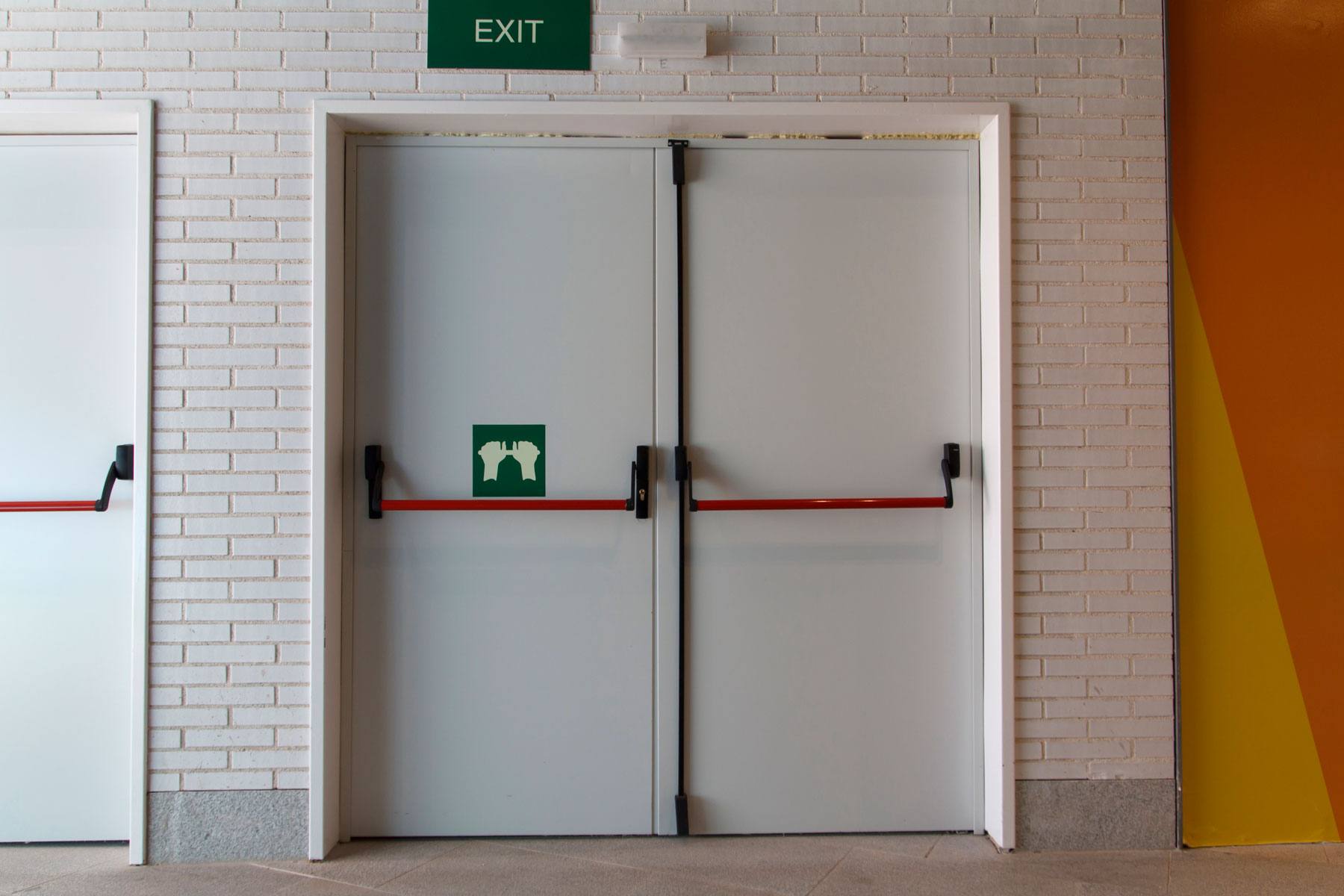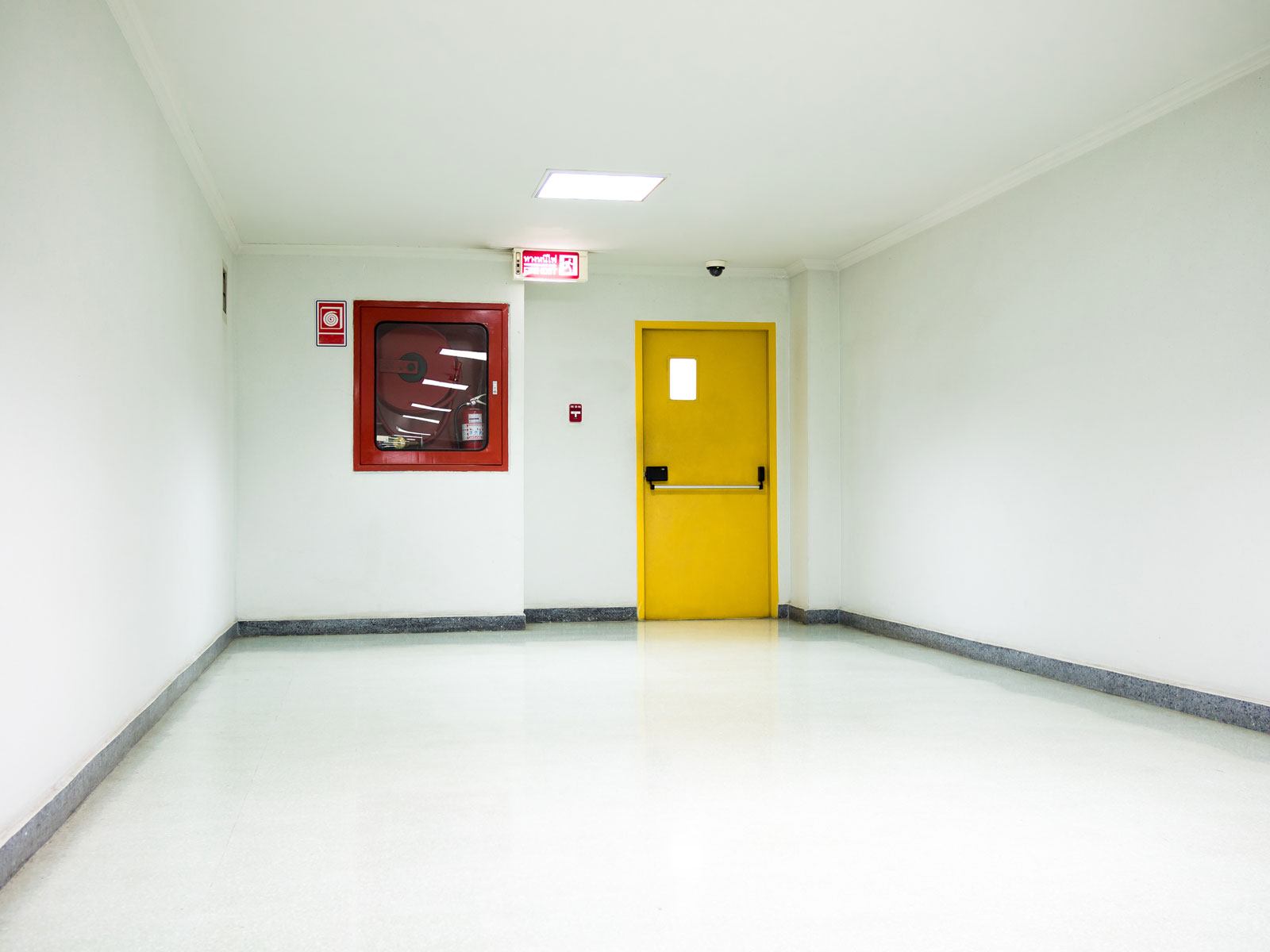 Fire doors are used to section off different areas within an industrial premises, warehouse or business to ensure that, if a fire occurs, the area where it originated remains insulated, thereby preventing the fire from spreading to all other areas and allowing its swift control and extinction.
All fire doors must be manufactured in compliance with European standard 1634 and classified according to their degree of fire resistance (30, 60, 90 or 120 minutes). They can be pivoting (1 or 2 doors) or sliding, and we have multiple finishes and options available, including vision panels, anti-panic and closing systems.
ADVANTAGES
Compliant with EU fire resistance standards for all components.

Prevent the spread of fire and protect workers and emergency escape routes.

Allow the fire to be insulated in an industrial area (60, 90 or 120 minutes).

Pivot or sliding fire doors, depending on requirements.

Wide variety of finishes, colours, configurations and closing systems.

Easy to assemble, aesthetic finish, and perfect installation on walls or panels.
FINISH
Classification
Standard EN 1634 – Doors of EI2 30 - EI2 60 - EI2 90 - EI2 120
Fire-resistant
Double layer of high-density rock wool and plasterboard panel.
Structure
2 steel plates of 0.8mm, interlocked without welding.
Thickness
63 mm. The EI-120 is 75 mm thick.
AESTHETICS
Finish
Galvanised anti-finger - Pre-lacquered - Stainless steel.
Lacquered
Standard white and grey. Option: other RAL colours of your choice.
Size
Standard sizes for shorter delivery. Option: customised manufacture.
Doors
One or two doors, which may be asymmetrical.
FINISH
Material
Exclusive profile in galvanised steel - Pre-lacquered steel - Stainless steel
Shape
Exterior corner post frame 1.5 mm thick.
Fire-retardant
Built-in intumescent joint.
Insulation
Optional weatherstrip for improved insulation.
INSTALLATION
Wall
Prepared for on-site installation with nails or screws.
Profile
Screwed to a standardised metal sub-frame.
Panel
Supplement that allows it to adapt to different panel thicknesses.
Between Walls
Tubular frame to be installed between two walls.
HANDLE
Classification
CE Marking
Lock
Reversible with steel box and galvanised front, inlaid in the door.
Closure
1 point. Optional: 3 points. Equipped with key as standard.
Shape
Set of shield plus handle with black nylon keyhole.
HINGES
Classification
CE Marking
Number
3 hinges (4 hinges for Ei2 120)
Adjustment
Double bit and height adjustment.
Double door
Automatic closure mechanism into the lock on the inactive door.
FINISHES
Anti-finger
Lacquered
Stainless Steel
Other
FRAME
Panel
Wall
Profile
Between walls
CONFIGURATION
Vision panel
Closures
Anti-panic
Protections
Personalised
FIND US
Monday to Thursday: 8am - 6pm Friday: 8am - 2pm