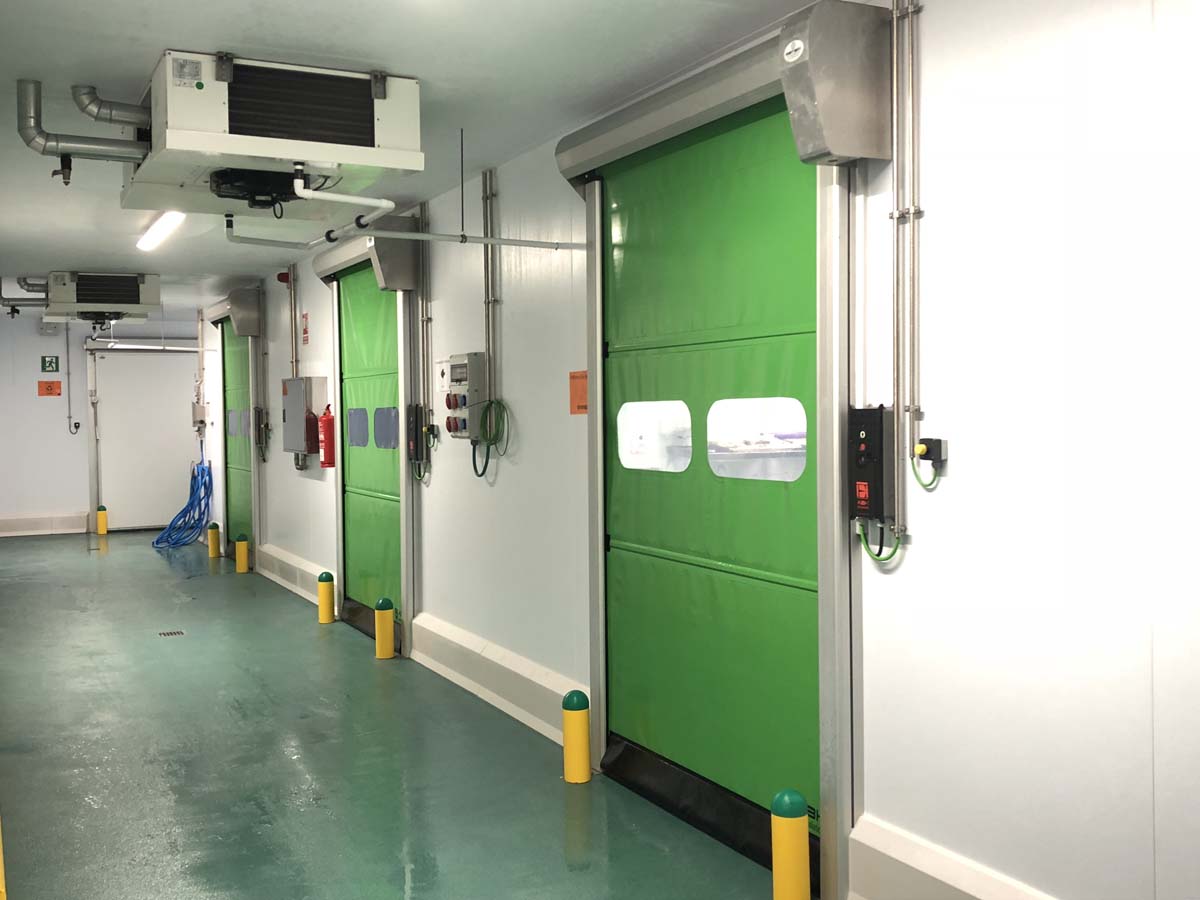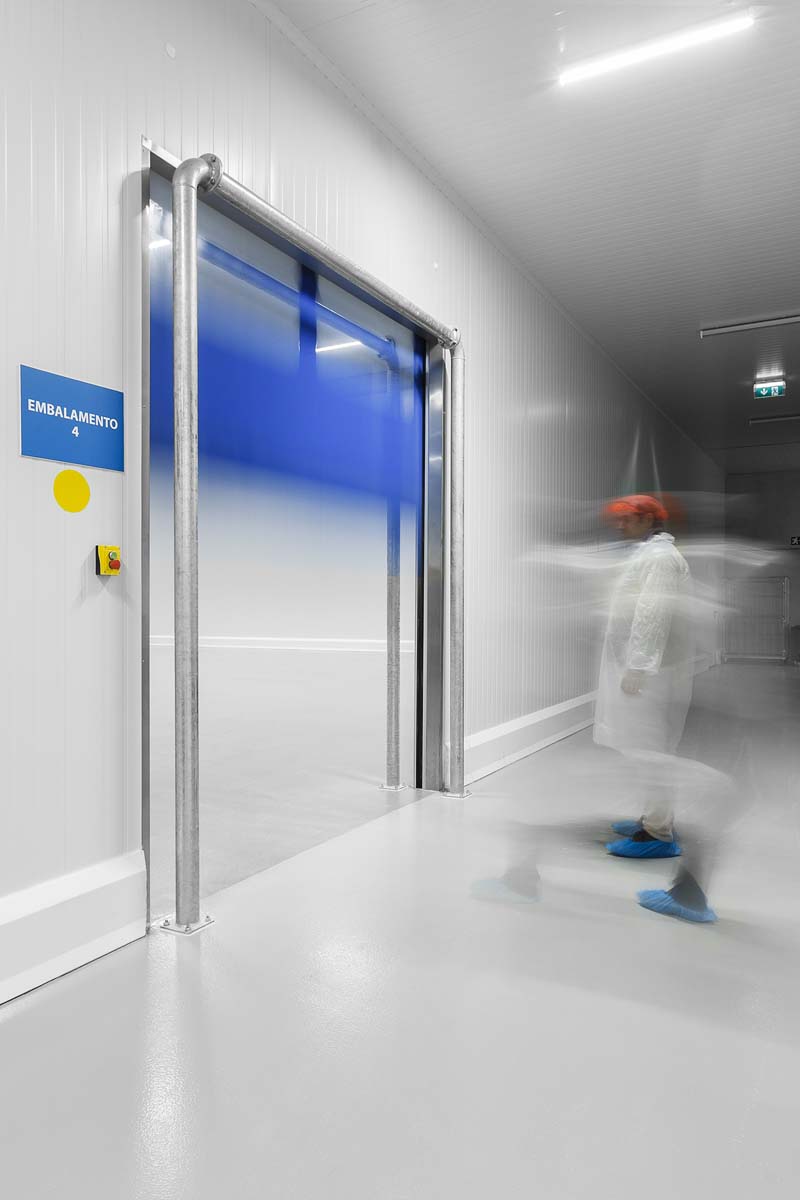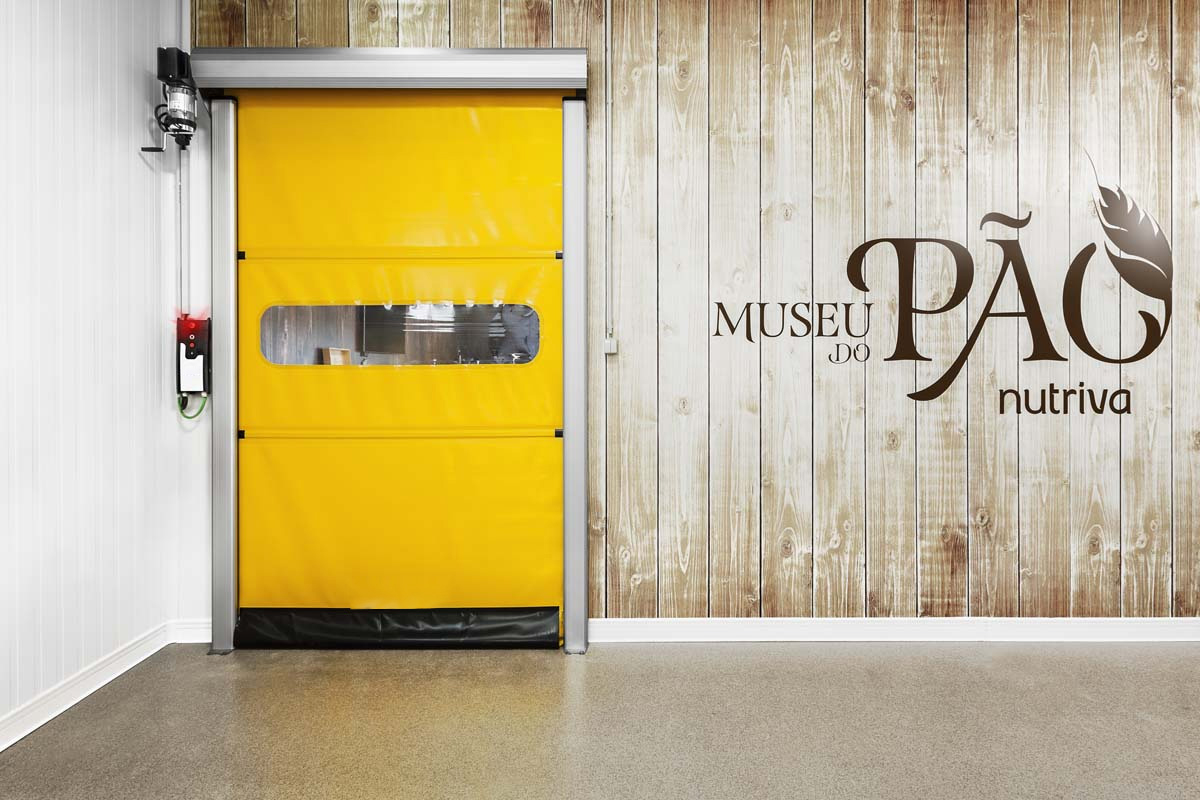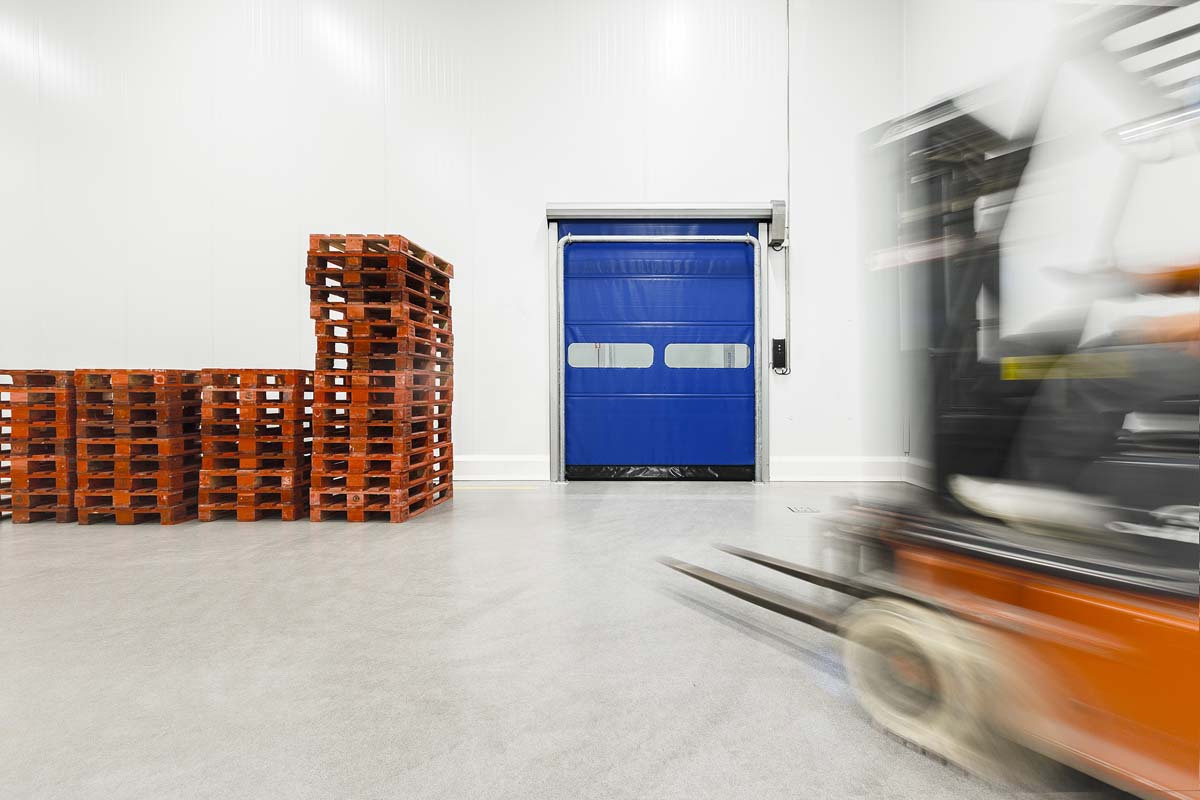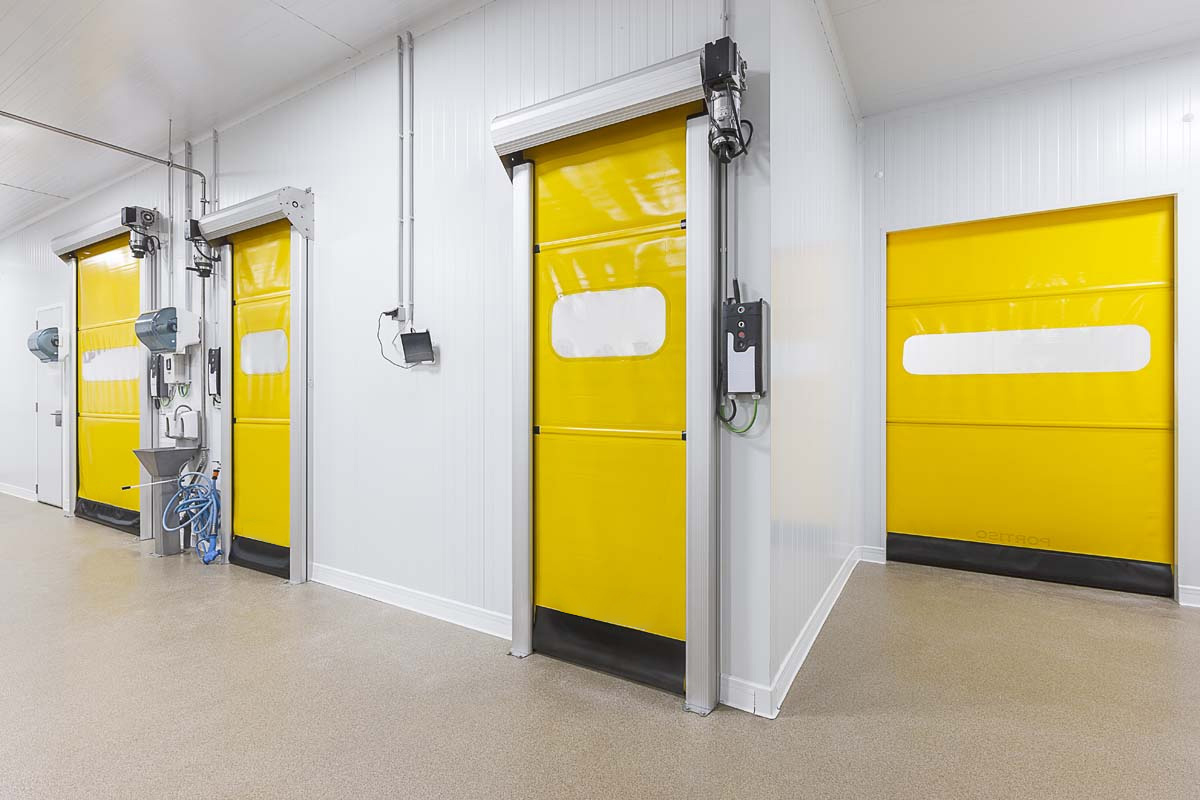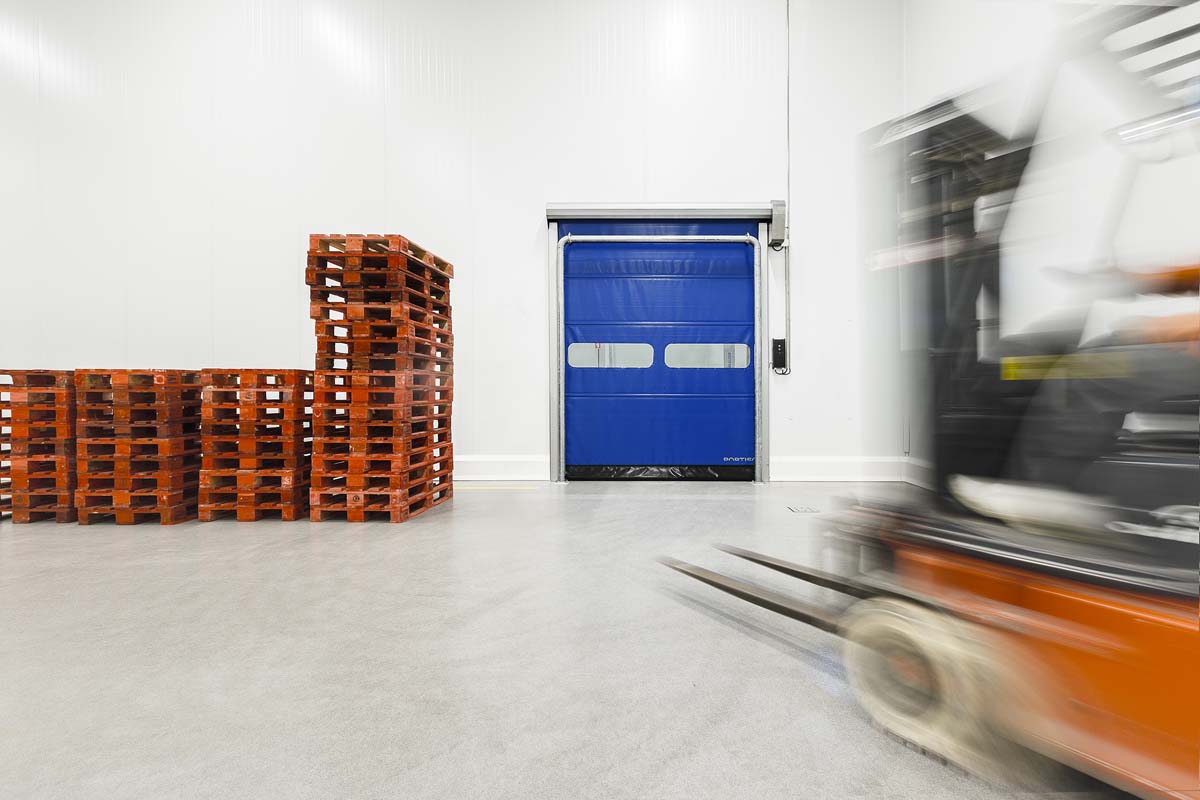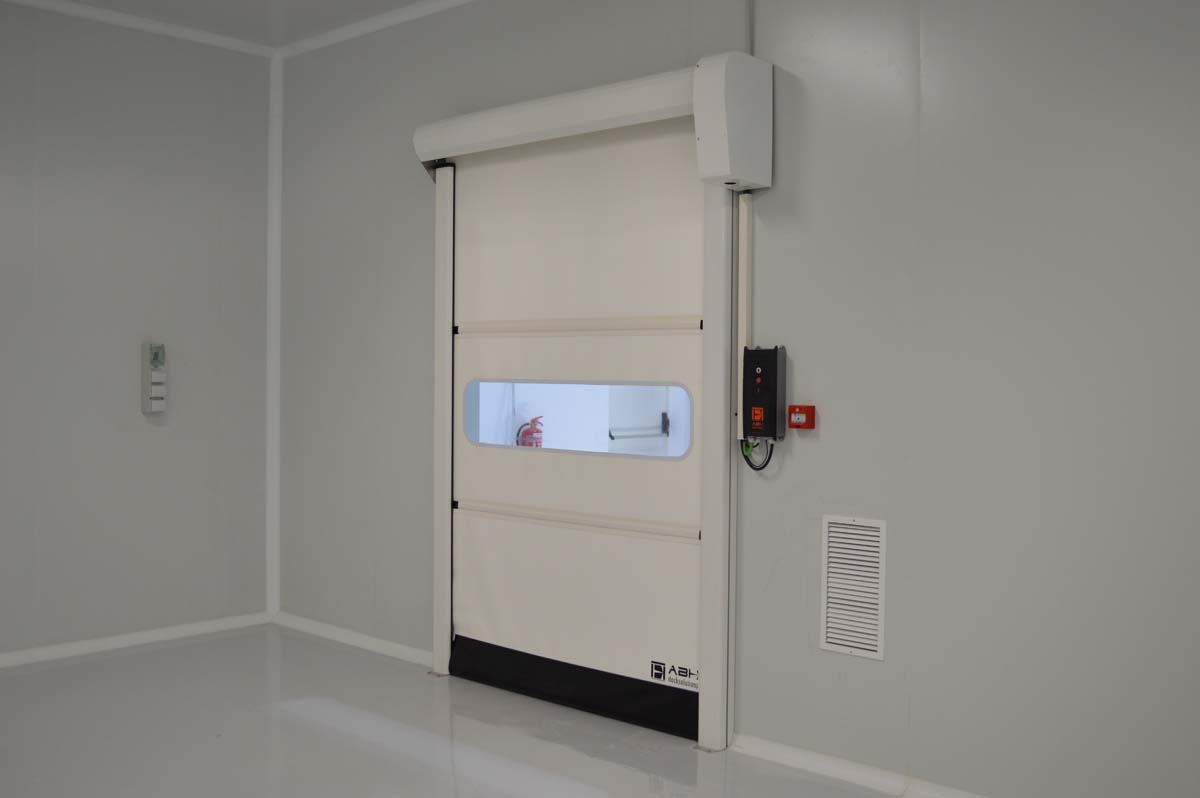 PREAL –



ALUMINUM HIGH-SPEED ROLL-UP DOOR
This door is specially recommended for the agri-food industry, supermarkets, mass distribution, catering companies, hospitality businesses and more.
It has a silver anodised aluminium structure (lacquered finish optional) and features stainless steel iron fittings and screws to prevent corrosion. Its high-quality canvas (950g/m2) is equipped with composite reinforcements that don't rust and are flexible, meaning the canvas can immediately be repositioned in the event of impact.
In addition, its guides are equipped with light barriers (that reduce impacts by almost 100%) and polyethylene parts to help the canvas move, as opposed to brushes that fall off easily, dirty the area of passage and can fall onto foods, damaging goods and causing serious issues.
ADVANTAGES
Anti-corrosion finishes, perfect for the food sector.

Hygiene and cleanliness guaranteed (components protection degree > IP65).

Light barrier protects passage areas and offers maximum security.

Highly reliable, durable, high-performance motor and control panel.

Quick, easy assembly with pre-installed, tested components.

Easily programmable control panel that requires barely any maintenance.
ACABADO
Tipo
Autoportante
Guía
Aluminio Anodizado Plata Mate o Lacado Blanco

Dintel
Aluminio Anodizado Plata Mate o Lacado Blanco

Eje
Aluminio
COMPONENTES
Rodamientos
Alta Calidad - Muy Resistentes
Deslizamiento
Piezas polietileno (sin cepillos)
Herrajes
Acero Inoxidable
Tornillería
Acero Inoxidable
CALIDAD
PVC
Nylon entretelado muy resistente
Gramaje
950 gr/m3
Espesor
1 mm
Tratamiento
FR - Auto extinguible - UV
COMPOSICIÓN
Color
Amplia gama colores stock
Mirilla
1 fila de Mirillas Transparente (otras configuraciones opcionales)
Refuerzos
Composite - Deformable
Zócalo
Negro - Flexible - Ajuste perfecto suelo
MOTOR
Motorreductor
Electrofreno Alto Rendimiento
Grado Protección
IP65 de serie – Cubre motor Aluminio (opcional)
Desbloqueo
Manivela
Posición
Encoder Absoluto
CUADRO
Programación
Ajuste finales cuadro con pantalla Display
Grado Protección
Caja estanca IP65
Alimentación
3x400 Vac-50/60 Hz – Opcional: 1x230Vac -50/60 Hz
Velocidad
Apertura 0,9 m/s - Cierre 0,9 m/s
ENSAYOS
Normativa
UNE-EN 13241:2004+A2:2017
Clase Viento
1
Ciclos Motor
750.000

Instalación
Interior

SEGURIDAD
Detección
Cortina Leds IP67 integradas guías
Apertura Interior
Botonera IP69 con Paro Emergencia
Apertura Emergencia
SAI o WAYOUT (OPCIONAL
Opciones Apertura
Radares, tiradores, mando, campo magnético…
STRUCTURE
Anodized aluminum
Lacquered aluminum
CUSTOMIZATION
Sight glass configuration
Silk-screen printing
Photo
Customer logo
OPENING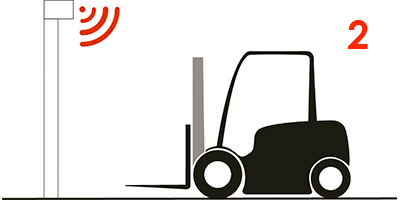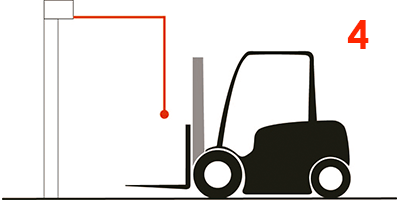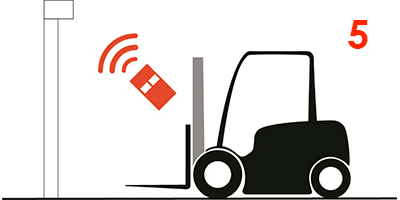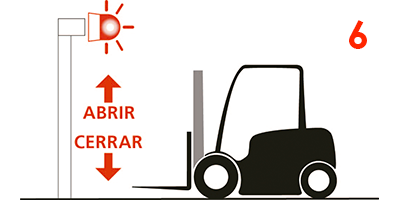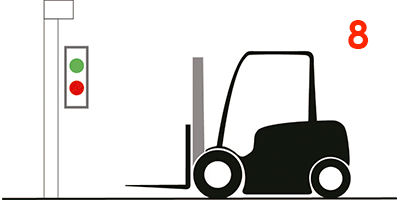 WHERE WE ARE
Monday to Thursday from 8 a.m. to 6 p.m.
Friday from 8 a.m. to 2 p.m.